Pin the right price on a property
Gone are the days when traditional real-estate market indicators like vacancy rates, rental rates, market prices, and home prices were enough to make a correct real estate valuation. 
Big Data technology has opened a whole new dimension to data analytics. In real estate, it provides a gold mine of real estate data points. While it may be intimidating at first, collecting actionable web data at scale reveals to realtors and homebuyers not just the concrete market trajectory but also a window into the consumer mindset. 
Grepsr can help you decide on the essential data points from a sea of data sources. Before you go randomly assessing a property value, why don't you connect with us. Let's see if location is the only thing that goes into assessing a real estate valuation.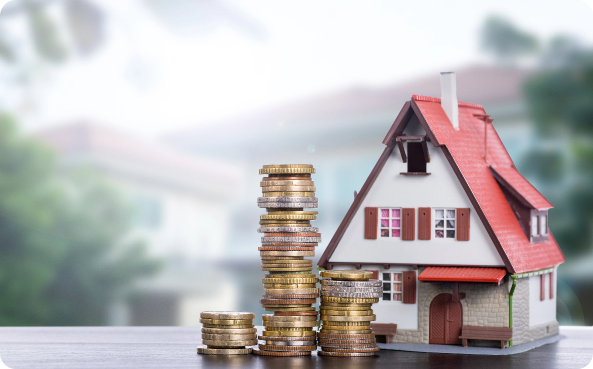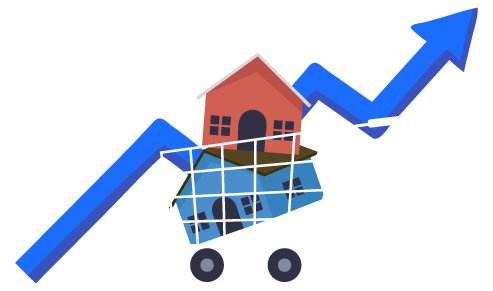 Keep a close eye on all the information that impacts real estate prices
Benefits of extracting data for calculating real estate prices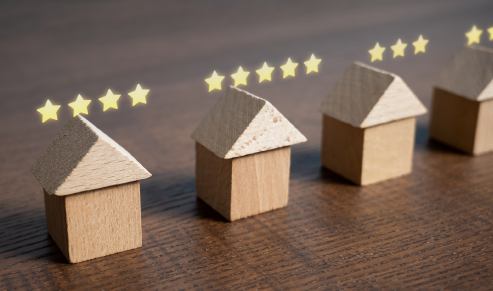 Understand Homebuyer Sentiments
Gather web data from social media sites and discussion forums to understand the sentiments behind a certain property. Get data relating to a property's neighborhood, including proximity to schools, hospitals, restaurants, and other special amenities.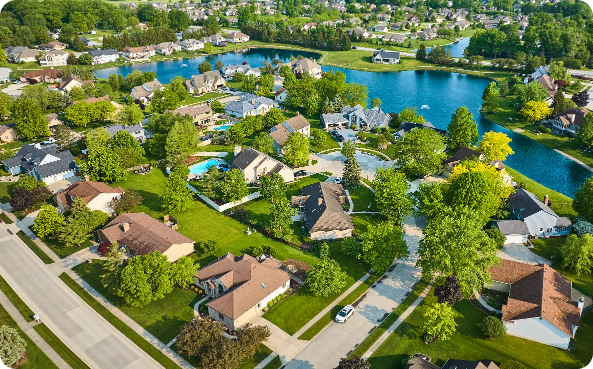 Neighborhood-specific data variety
Having plain POI (Point of Interest) data pertaining to a neighborhood is not enough. Use Grepsr to collect ratings and reviews data of popular neighborhoods near a property. Analyze the relevance and quantity of the points of interest to come up with a solid real estate valuation.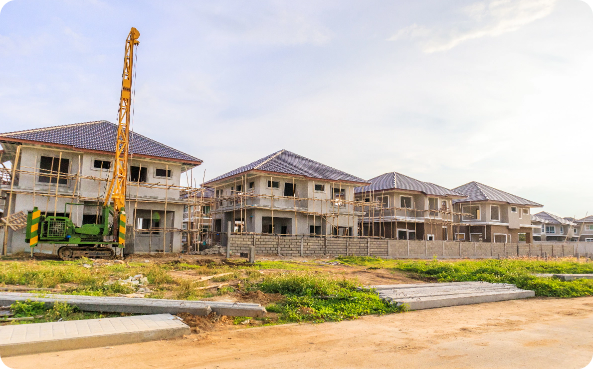 Find buildings that need repair
You need a building permit before beginning any construction activity. Most cities issue such permits that include the retrofitting history of any building. The databases that possess these permits are mostly publicly accessible. With our help, you can access databases with billions of records quickly and put them to good use.
500

M+

Records processed per day
10

K+

Web sources parsed per day
Why Grepsr for Real estate Data
Targeted real estate processing
Create an Ideal Customer Profile (ICP) by enriching your database from social media and discussion forums. Draw parallels with census data or your local council's website. You can build cohorts and segments to launch highly-targeted campaigns.
Track real estate trends
Real estate prices generally have an upward path. But, nuances in data analysis often rightly disprove the assumption. National trends may not always be reflected at state or city levels. Web data from diverse sources helps you put a name on up-and-coming trends.
Mitigate risks
Pair data points like vacancy rates, home prices, market prices, etc., with the property's actuary, retrofitting, and inhabitation history. Find out what they are not telling you. Data-driven approach to real estate enables realtors and prospective home buyers to drastically reduce risks.
Accurate property valuation
Go beyond POI data to correctly pinpoint a property valuation. While location is definitely the principal factor affecting real estate prices, Grepsr also gives you access to other data points such as population density and qualitative & quantitative proximity to special community amenities.
Information on a city-block level
Grepsr's managed data extraction service provides you with a complete gamut of POI (Point of Interest) data on a city-block level. You can measure not only the quantity of Points of Interests but also its relevance to the property in question.
Real estate competitive analysis
Collect real estate pricing data of your competitors from major data sources like Trulia, and Zillow. You can also complement this information with job postings data from job aggregators like Indeed and Glassdoor. Feeding this real-estate data into a Machine-learning algorithm produces effective competitive analysis.
FAQs
What is property price monitoring?
Price monitoring is the process of collecting property prices from popular sources like Zillow and Realtor on a regular basis, to analyze the datasets for possible price fluctuations.
Is scraping data challenging?
Scraping data becomes challenging when you need data at scale. Many websites employ anti-bot measures to block crawlers from accessing the site content. That's why realtors and home buyers outsource their data extraction needs to professional web scraping providers like Grepsr. 
How does property pricing data help investors?
Property pricing data gives  detailed information about the prices of various properties and even those factors that impact the prices. Investors leverage property pricing data to monitor price fluctuations so that they can make a purchase or sell property when the time is right. Property pricing data is a reliable indicator of phenomena like recession and gentrification. 
Can we collect property pricing data manually?
Manual data extraction is possible but it can be terribly time-consuming and full of errors when you do it at scale. We suggest you employ a professional DaaS provider.
Does Grepsr provide quality real estate pricing data?
Yes, we utilize both manual and automated data QA techniques to ensure the integrity of your data. 
TESTIMONIALS
Hear it from our customers
Got what I needed at a fair price. Customer service was clear and helpful. Deliverables were problem-free and prompt.
It is easy to use, you get data quickly and they can scrape lots of different types of data sources with lots of metadata attached.
The team at Grepsr were extremely accommodating to our needs and developed a bespoke report based on data that was relevant to our business. They were quick to respond, communicated throughout the process and delivered our purchase quickly. We are very happy with the service and would recommend it.
The Grepsr team has been realy helpful with our data needs. The data has been instrumental in helping us monitor and understand our own products, and the needs of the market, at large. And support is always prompt and responsive!
We routinely conduct detailed and sometimes obscure internet searches and crawls to support our top-end research studies. I have rarely come across a more responsive and professional organization. Grepsr does exactly what they say, faster than promised, and at excellent prices.
The best part I like about them is that they have reasonable pricing, which has been amazing for us.
Our data project, if we hadn't automated through GREPSR would take weeks to complete each month. Working through GREPSR is as easy as it gets. The data comes to us neatly packaged and downloadable. We save hours and hours of work hours each month and can provide up-to-date information regularly for customers. We've enlisted their service for years.
The efficiency is unparalleled. Grepsr gets me the data I need in record time. The support staff at Grepsr is great! Anytime there is an issue (which isn't often), they're always quick to respond.
The tech team is very responsive and the in-account messaging service is very convenient. Turnaround times are​ world-class! I would not hesitate to recommend their services.
Our data requirements are extremely time-sensitive, and Grepsr is always ahead of time with their deliveries. Any issue we encounter, if at all, and report is promptly addressed.
Grepsr is extremely flexible and ensures that we are able to get the data we want, when we want it — no matter how difficult it might be to obtain it. Their speed and the quality of their work has always been top notch. If we ever have a problem, or would like a new feature, Grepsr responds within a day and makes the extra effort to meet our needs. Grepsr is a great partner.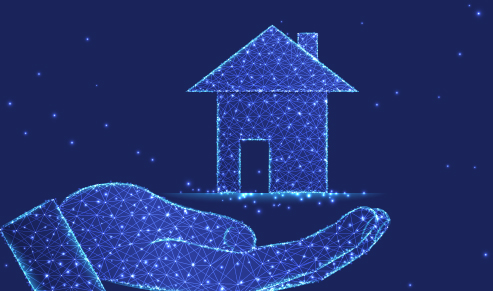 Ready to take the real estate market by storm?
Subscribe to Grepsr and get the data you need to make sound real estate investments.
Blogs
More insights for data enthusiasts
APPLICATIONS
Related applications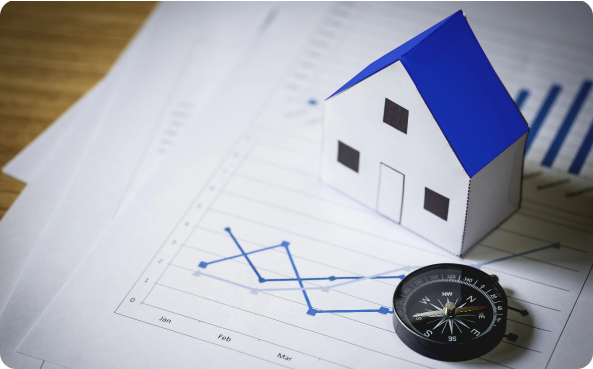 Empower Your Real Estate Decisions with Grepsr's Reliable Property Price Data from Zillow and Trulia.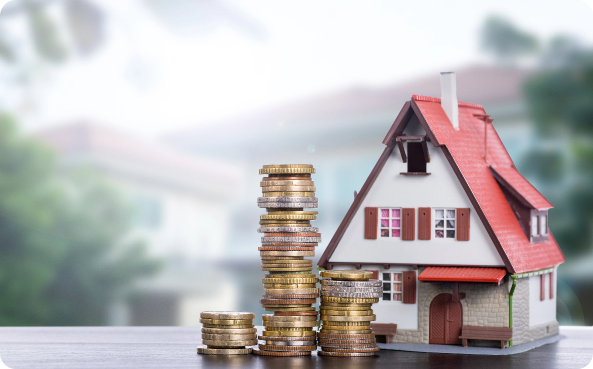 Unlock the Power of Big Data for Real Estate Valuations with Grepsr. Look beyond traditional indicators to assess property value.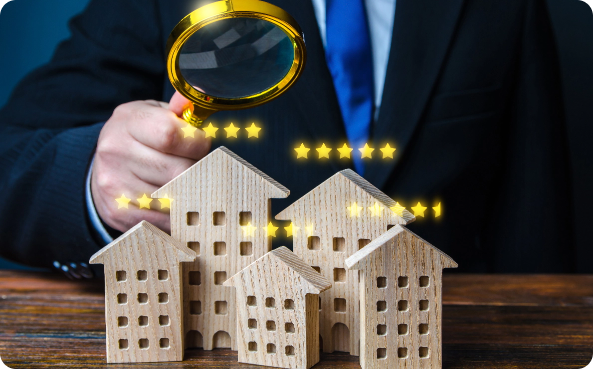 Grepsr automates the data extraction of data from social media, discussion forums, and popular websites to bolster homebuyer decision-making.