Add customer sentiment to your real estate data analytics
UGC (User Generated Content) is one of the most widely created sources of information on the web. Not because they are always trustworthy but because they offer honest feedback. What's more, social media websites and discussion forums are replete with them.
There are tremendous possibilities hidden within customer sentiment data, for realtors. For one, they are essential to building real estate prediction models.
Grepsr automates the extraction of data from social media, discussion forums, and popular websites to bolster your decision-making. Hop on a call with us, and let's see what data points your real estate prediction model is missing out on.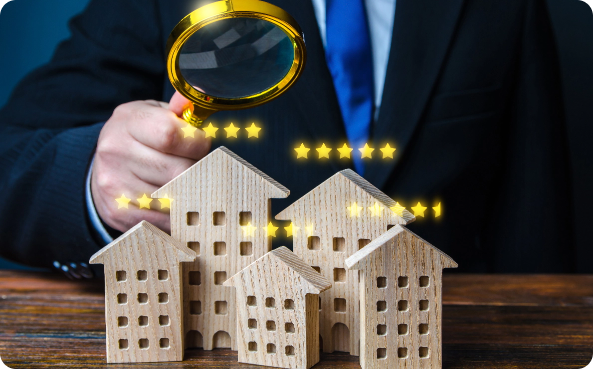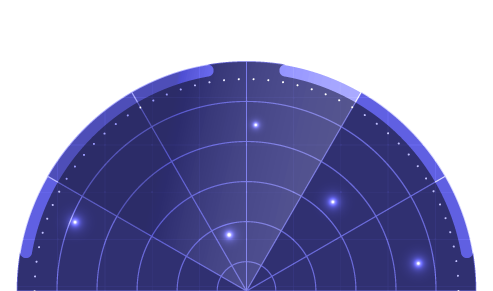 Detect outliers that move the needle
Benefits of Real Estate Pricing Data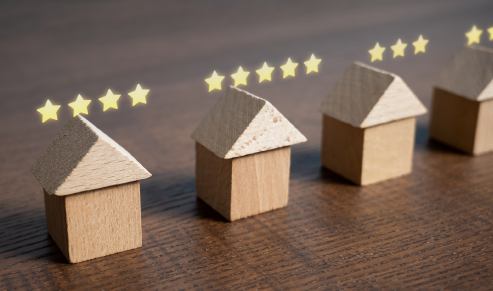 Understand Homebuyer Sentiments
Gather web data from social media sites and discussion forums to understand the sentiments behind a certain property. Get data relating to a property's neighborhood, including proximity to schools, hospitals, restaurants, and other special amenities.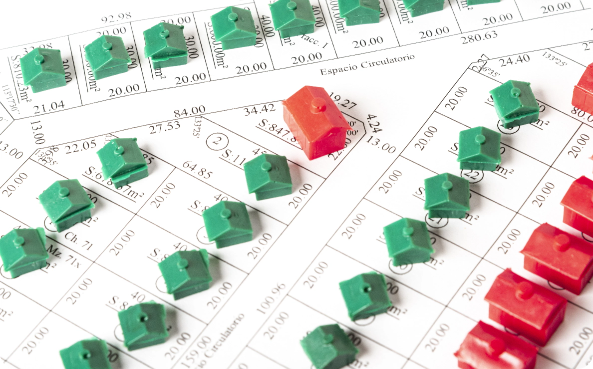 Real estate Lead Generation
If you're struggling to generate leads, or cannot afford lead generation services, census data or your local council's website can be a great resource to scout prospects. Grepsr enriches this leads database by collecting and refining data from other sources on the web.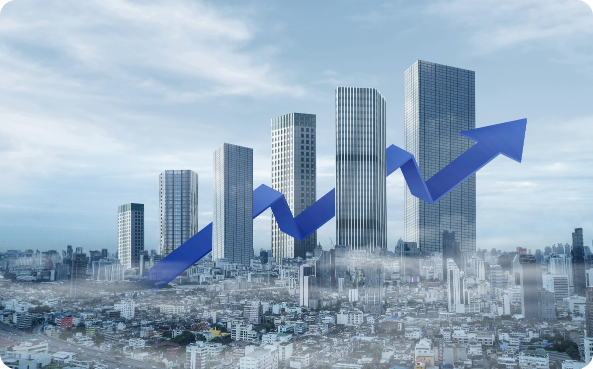 Identify Real estate Trends
Data from over the years can inform you about pricing trends. Logically, it would seem that inflation and the cost of building materials cause property prices to rise. That being said, national trends may not be reflected at state or city levels. Grepsr provides you with location-specific housing & real estate data to gain a better understanding of local trends. 
500

M+

Records processed per day
10

K+

Web sources parsed per day
Why Grepsr for Real estate Data
Targeted real estate prospecting
Create an Ideal Customer Profile (ICP) by enriching your database from social media and discussion forums. Draw parallels with census data or your local council's website. You can build cohorts and segments to launch highly-targeted campaigns.
Track real estate trends
Real estate prices generally have an upward path. But, nuances in data analysis often rightly disprove the assumption. National trends may not always be reflected at state or city levels. Web data from diverse sources helps you put a name on up-and-coming trends.
Mitigate risks
Pair data points like vacancy rates, home prices, market prices, etc., with the property's actuary, retrofitting, and inhabitation history. Find out what they are not telling you. Data-driven approach to real estate enables realtors and prospective home buyers to drastically reduce risks.
Accurate property valuation
Go beyond POI data to correctly pinpoint a property valuation. While location is definitely the principal factor affecting real estate prices, Grepsr also gives you access to other data points such as population density and qualitative & quantitative proximity to special community amenities.
Information on a city-block level
Grepsr's managed data extraction service provides you with a complete gamut of POI (Point of Interest) data on a city-block level. You can measure not only the quantity of Points of Interests but also its relevance to the property in question.
Real estate competitive analysis
Collect real estate pricing data of your competitors from major data sources like Trulia, and Zillow. You can also complement this information with job postings data from job aggregators like Indeed and Glassdoor. Feeding this real-estate data into a Machine-learning algorithm produces effective competitive analysis.
FAQs
What is property price monitoring?
Price monitoring is the process of collecting property prices from popular sources like Zillow and Realtor on a regular basis, to analyze the datasets for possible price fluctuations.
Is scraping data challenging?
Scraping data becomes challenging when you need data at scale. Many websites employ anti-bot measures to block crawlers from accessing the site content. That's why realtors and home buyers outsource their data extraction needs to professional web scraping providers like Grepsr. 
How does property pricing data help investors?
Property pricing data gives  detailed information about the prices of various properties and even those factors that impact the prices. Investors leverage property pricing data to monitor price fluctuations so that they can make a purchase or sell property when the time is right. Property pricing data is a reliable indicator of phenomena like recession and gentrification. 
Can we collect property pricing data manually?
Manual data extraction is possible but it can be terribly time-consuming and full of errors when you do it at scale. We suggest you employ a professional DaaS provider.
Does Grepsr provide quality real estate pricing data?
Yes, we utilize both manual and automated data QA techniques to ensure the integrity of your data. 
TESTIMONIALS
Hear it from our customers
Had a positive experience working with their team. They were able to tailor some of the data templates and delivery for our business, at a small cost. Although it involved multiple iterations with some QC errors and back-and-forth, we were satisfied with the end results.
Great customer support when it's needed. They are fast to reply, and fast to fix any problem we have had with design changes on a website we are scraping from. Their personal approach is what made me choose their service.
Prompt support delivered with incredible customer service. They were always responsive and addressed all questions. The customer representative also went the extra mile in helping us scope the relevant websites in order to have the most well organized output.
Grepsr's expertise in extracting and processing data efficiently has significantly improved our operational efficiency, allowing us to make informed decisions and optimize our fleet management, pricing strategies, and customer experience. Their commitment to data quality, security, and timely delivery has been commendable, making them an invaluable partner in our success.
After working with a competitor, Grepsr is by far the best value for concierge data mining. Their customer service and turnaround is stellar. They work with you to customize the data in the format you need. I have already recommended them to other businesses.
Grepsr is the best value for money and accuracy of data. It's like flipping on a light switch or answering the telephone. It just works!
"Reliable and Easy Communication!"
Our data project, if we hadn't automated through GREPSR would take weeks to complete each month. Working through GREPSR is as easy as it gets. The data comes to us neatly packaged and downloadable. We can reach the representatives easily when we need changes or assistance. The pricing is good.
"7+ years of excellent service."
I've worked with Grepsr since 2014 on over 20 projects of various complexity. Their service and quality are excellent. They are professional and dependable. I highly recommend them.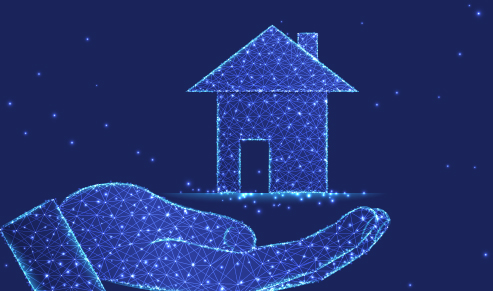 Ready to take the real estate market by storm?
Subscribe to Grepsr and get the data you need to make sound real estate investments.
APPLICATIONS
Related applications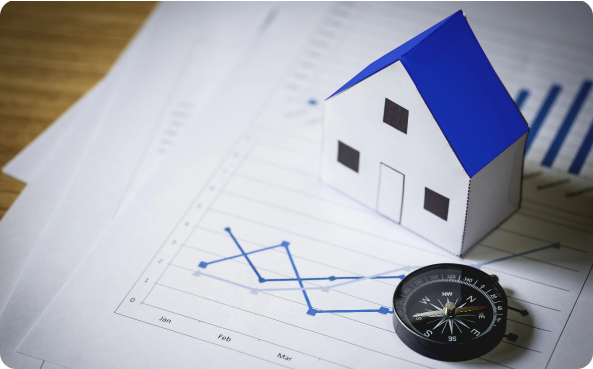 Empower Your Real Estate Decisions with Grepsr's Reliable Property Price Data from Zillow and Trulia.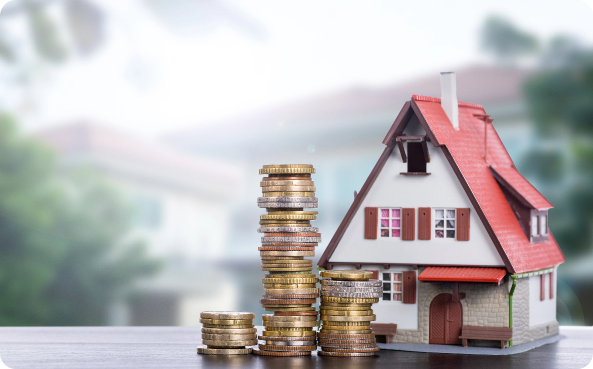 Unlock the Power of Big Data for Real Estate Valuations with Grepsr. Look beyond traditional indicators to assess property value.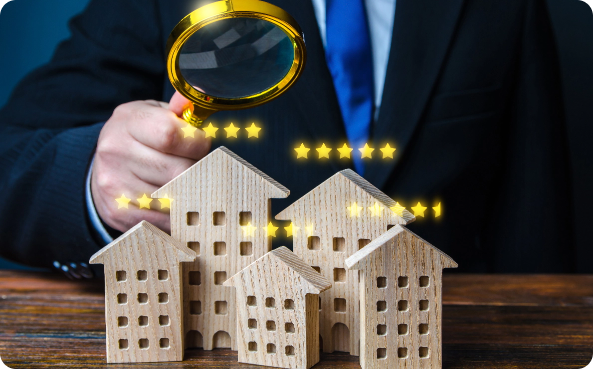 Grepsr automates the data extraction of data from social media, discussion forums, and popular websites to bolster homebuyer decision-making.