Making our data acquisition specialists more accessible to busy professionals
Ever since we launched the Grepsr app, we've had a dedicated Support tab on each project page. As the app continues to evolve, we feel the support system is due a much-need makeover.
As part of this change, we've decided to remove the Support tab altogether, and replace it with an on-demand Support sidebar. Our aim is to make our support team easily accessible to users, and enhance user experience by implementing a Slack-like interface.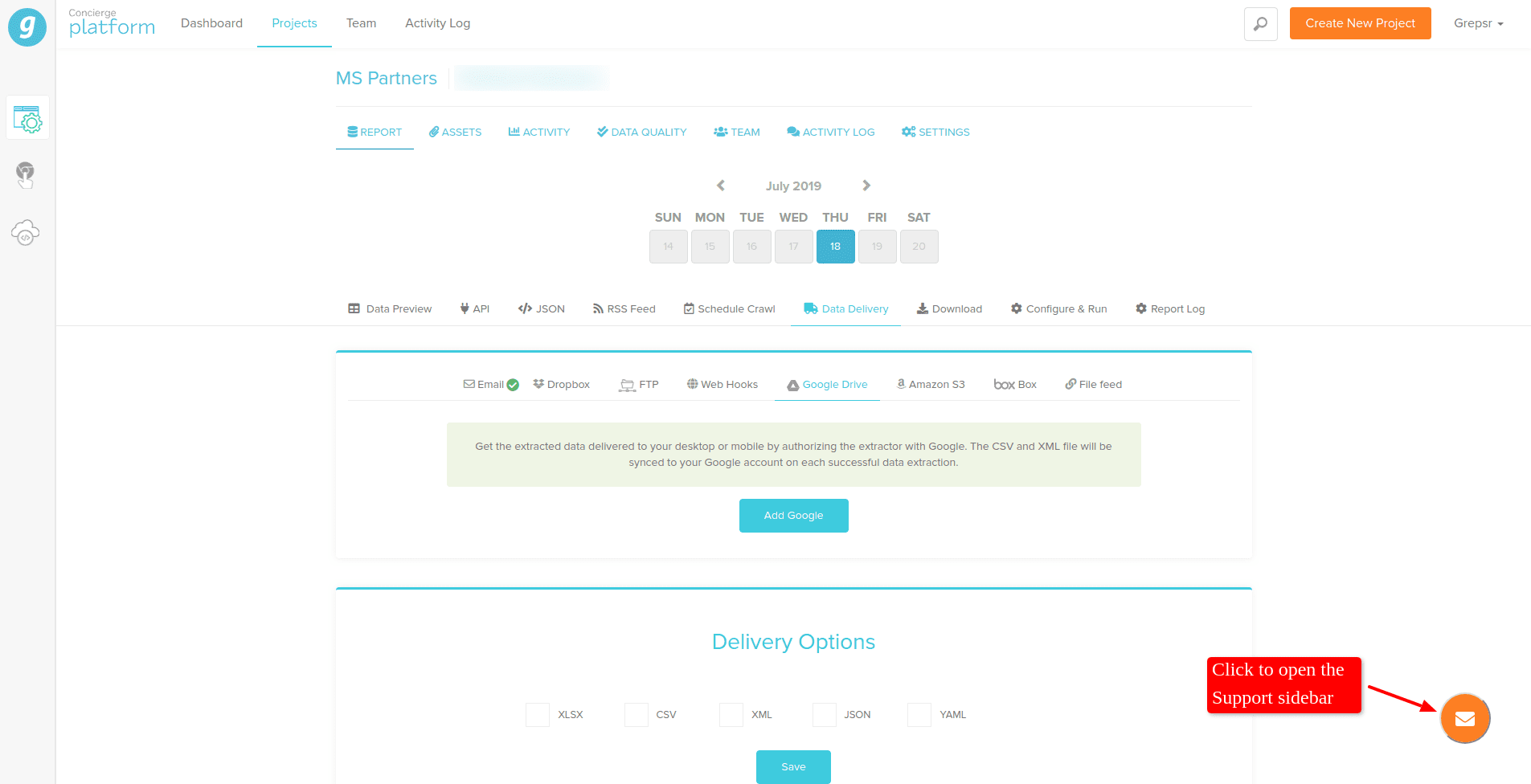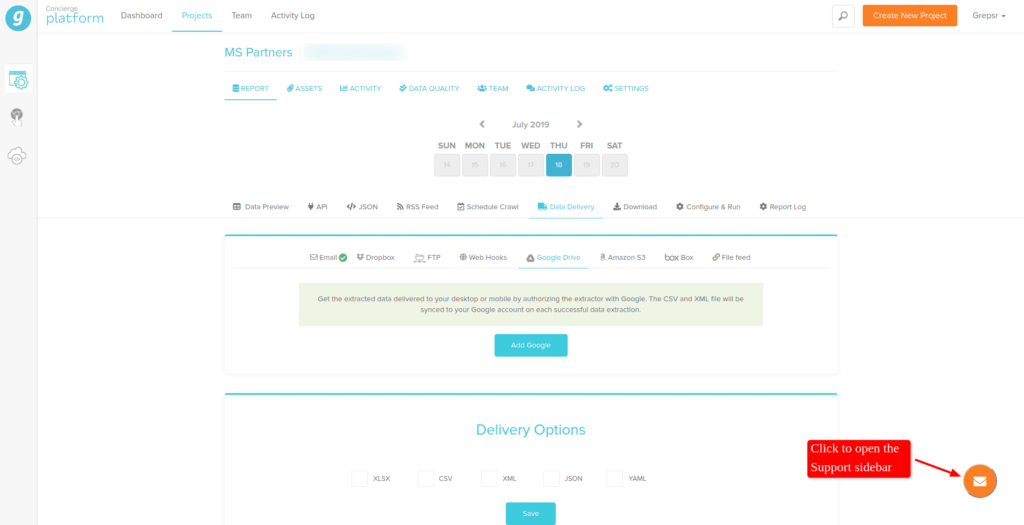 On the bottom-right of any tab throughout the project page, there's a small envelope icon, which when clicked, opens up the Support sidebar. Via the Support bar, users will not just be able to send and receive messages easily, but also upload files – could be documents, images, screenshots, videos, or anything that helps explain their data requirements or issues. The messages will also be sent via email, and the uploaded files will be visible on the Assets tab as well.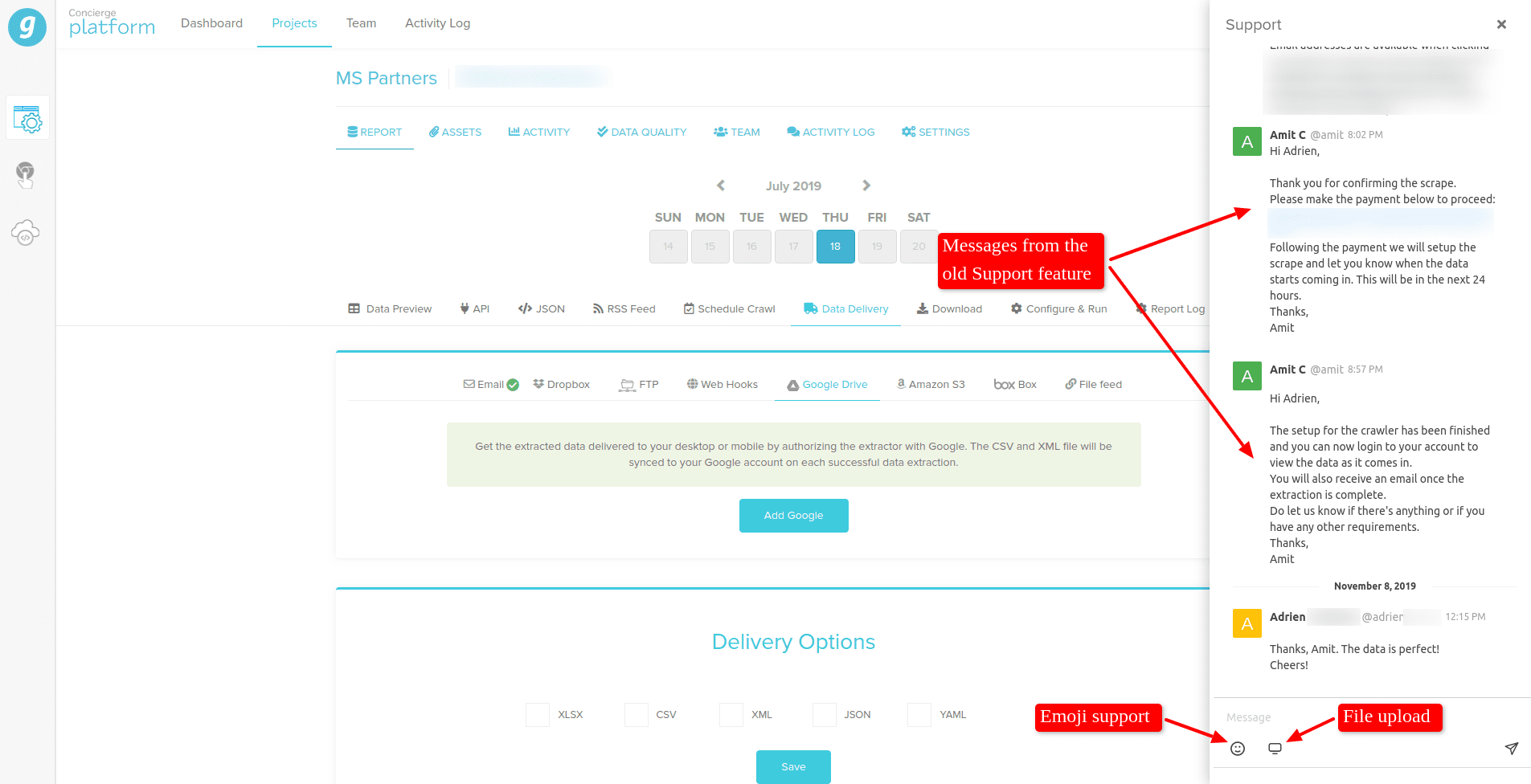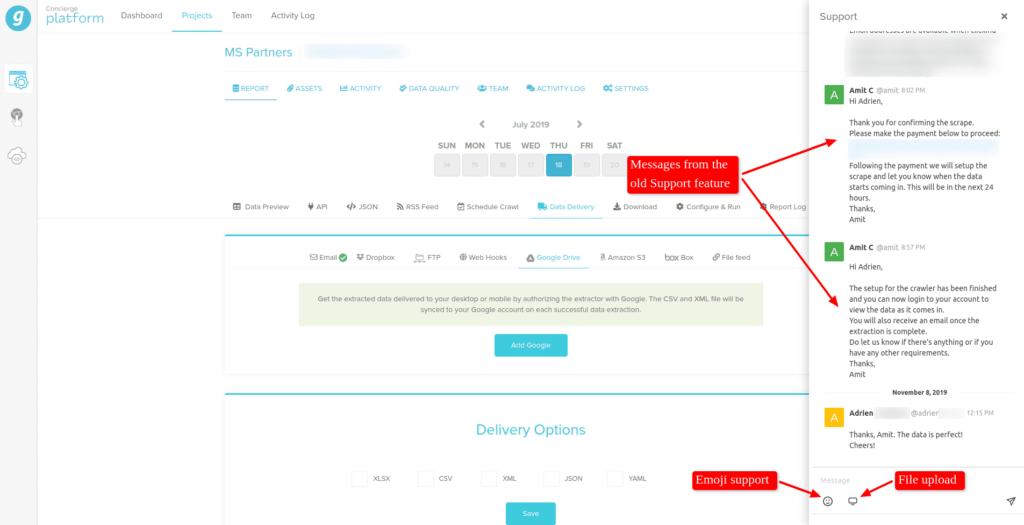 Having the Support portal throughout the project environment will let users continue working on the various aspects of their project while discussing issues with Grepsr technicians at the same time.
If you're worried that your previous exchanges with the Grepsr team might get lost, fear not – everything is still there; we've only modified how they're presented.
In case you have any questions or issues you want us to address, simply drop us an email at support@grepsr.com or contact@grepsr.com. We're always happy to help!