Everybody's favorite big data tool is getting a fresh coat of paint (and some behind-the-scenes tweaks)
Ever since our founding in 2012, Grepsr has striven to be the go-to solution for all your data sourcing needs. The Grepsr app platform is your gateway into our "datasphere", where users request and automate their data extraction projects, and also configure delivery options.
With some very useful and powerful features already present and more in the pipeline, we thought we'd take a look back at older iterations of the Grepsr big data tool app, and give you an early look at the new UI we're currently working on.
---
The first iteration of the Grepsr app (2013) laid the foundation with the introduction of key basic features, such as data preview, download, schedule and support. Its UI was based on the Grepsr logo at the time, with a blue-and-black color theme.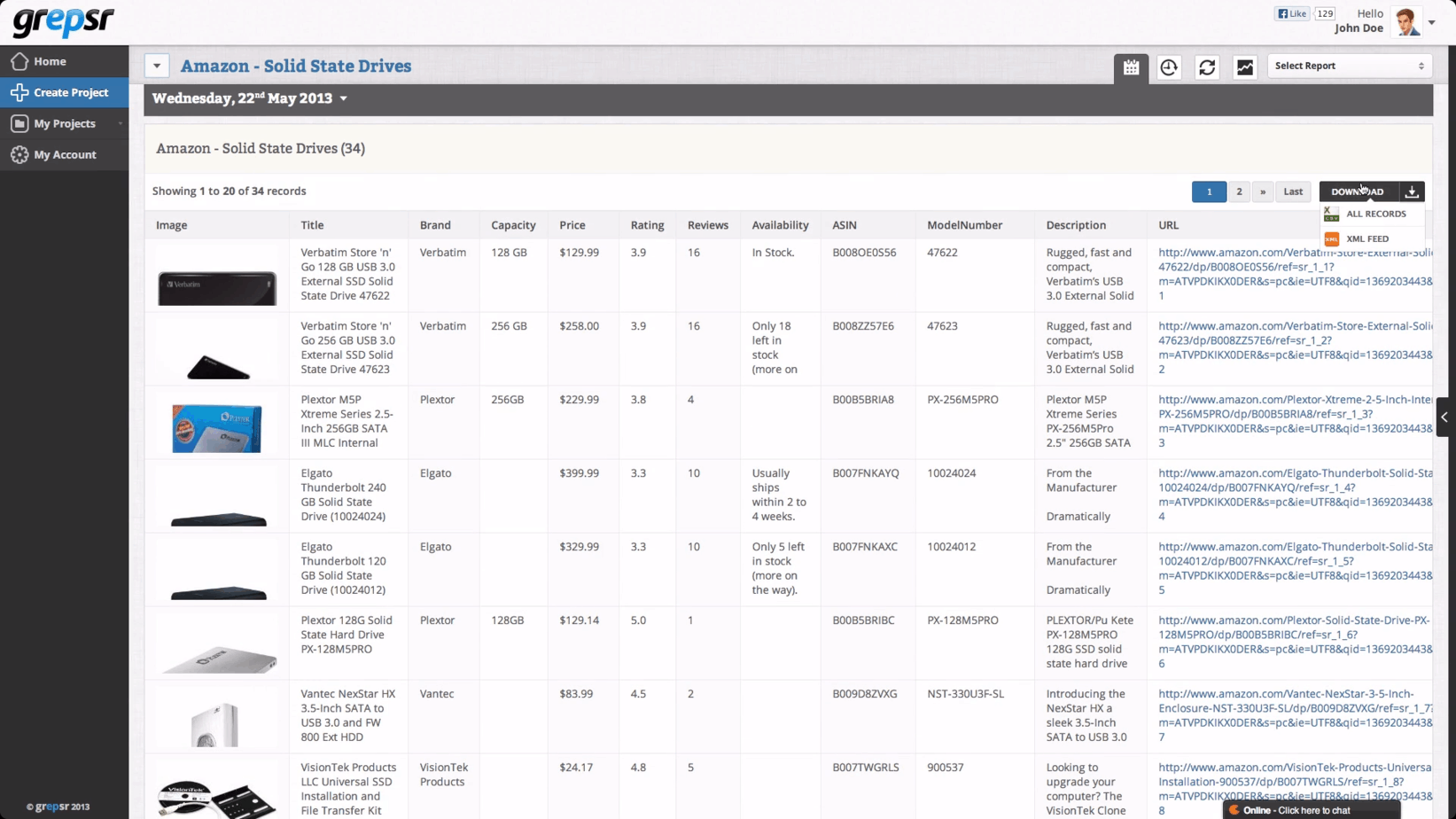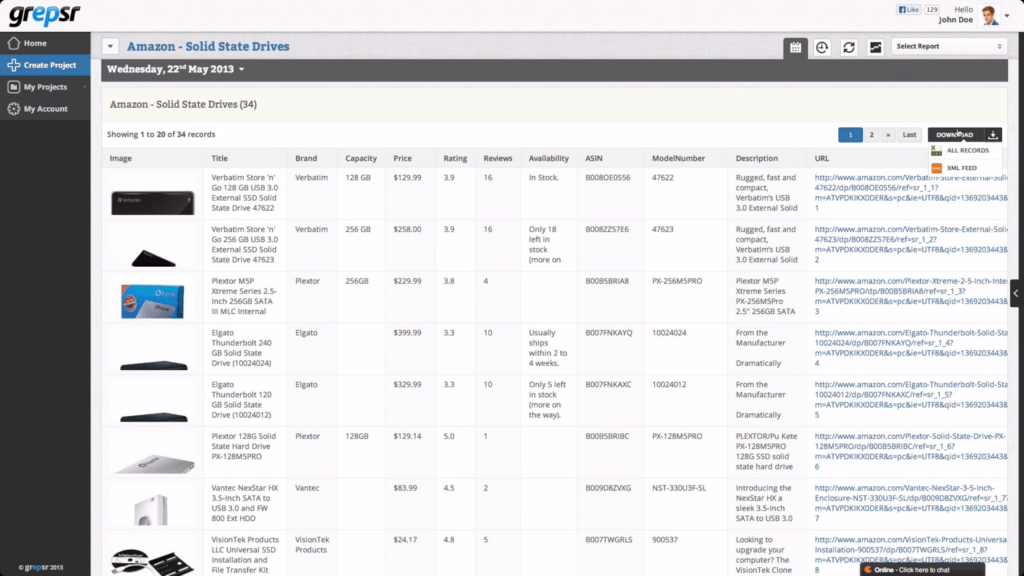 ---
With the launch of our Grepsr for Chrome in 2015 came the current design. This version added a few new useful features like automated data delivery and data quality dashboard, and the concept of teams for collaboration.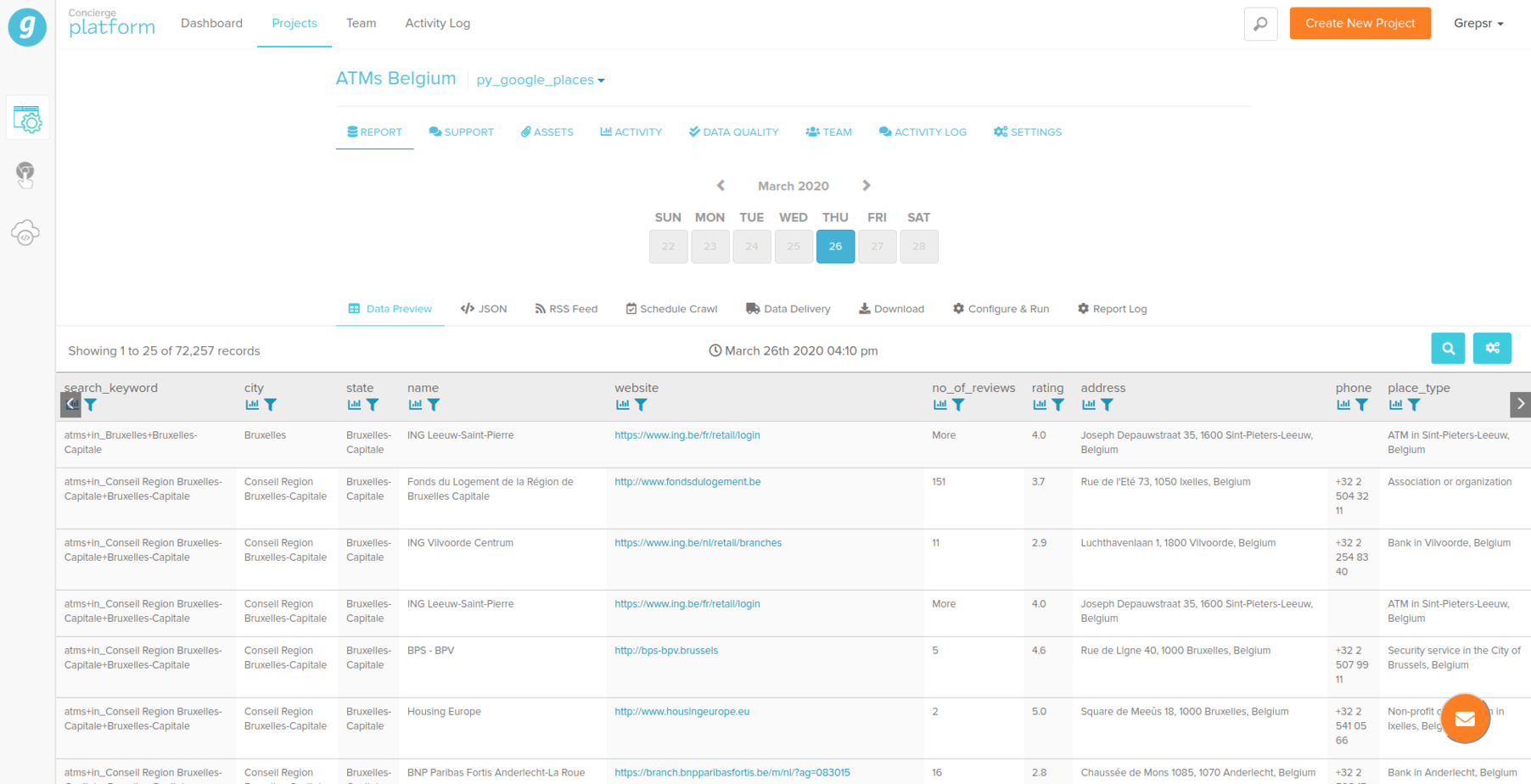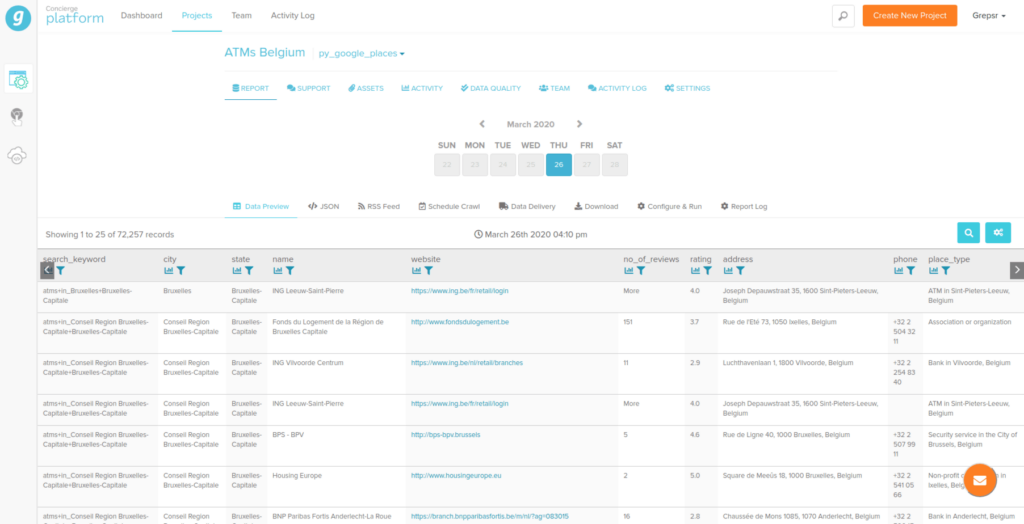 We've tweaked the design here and there over the years, but the overall design is still the same.
---

Data to make or break your business
Get high-priority web data for your business, when you want it.
---
In our yearly review in January, we mentioned that the app was being redesigned to make things simpler. We're excited to announce that we're very close to launching the beta version.
With the new design we're aiming to bring the focus back to our most useful features and introduce a few new powerful ones, which we're sure you'll make the most of our big data tool.
Here's a sneak peek into the new design: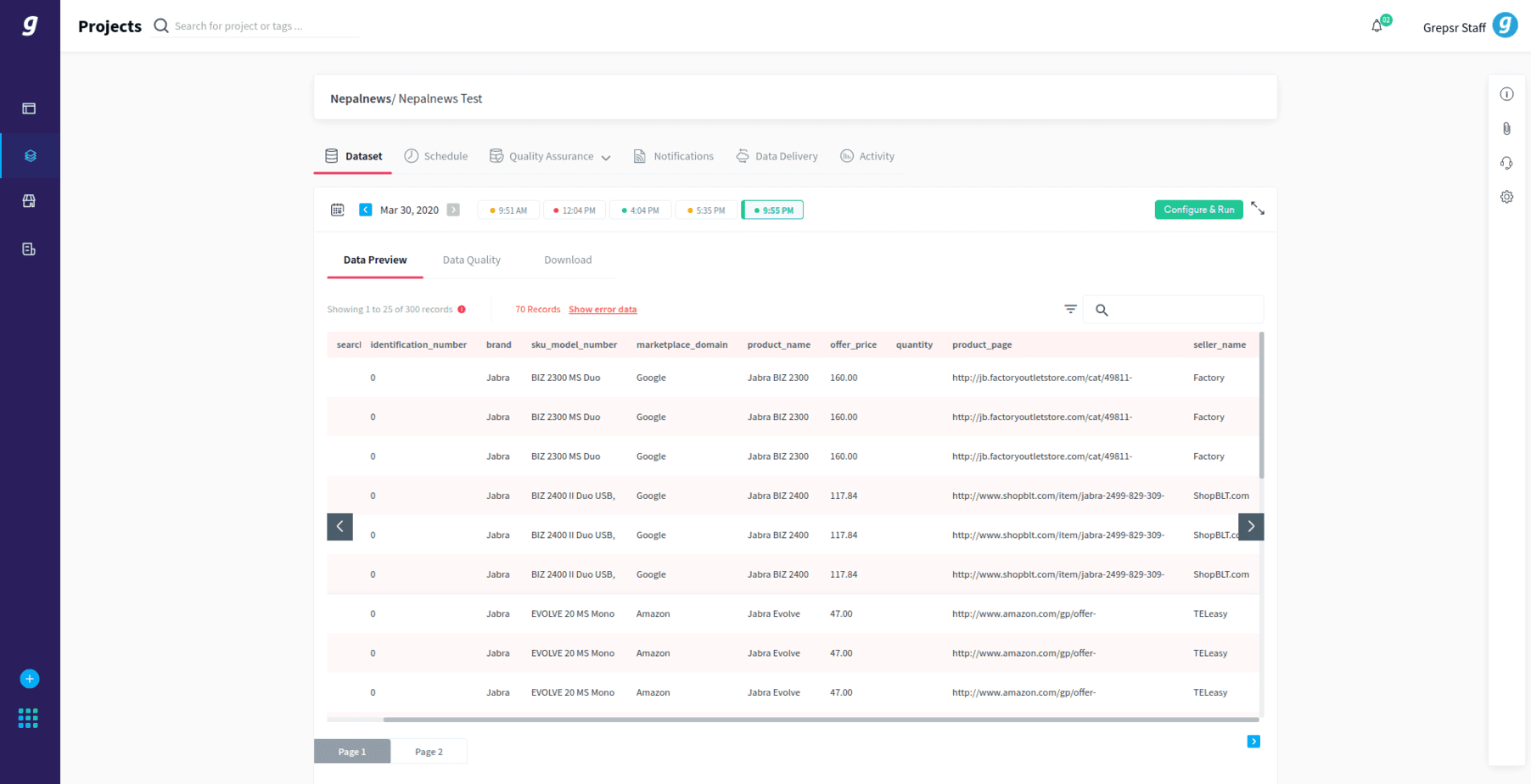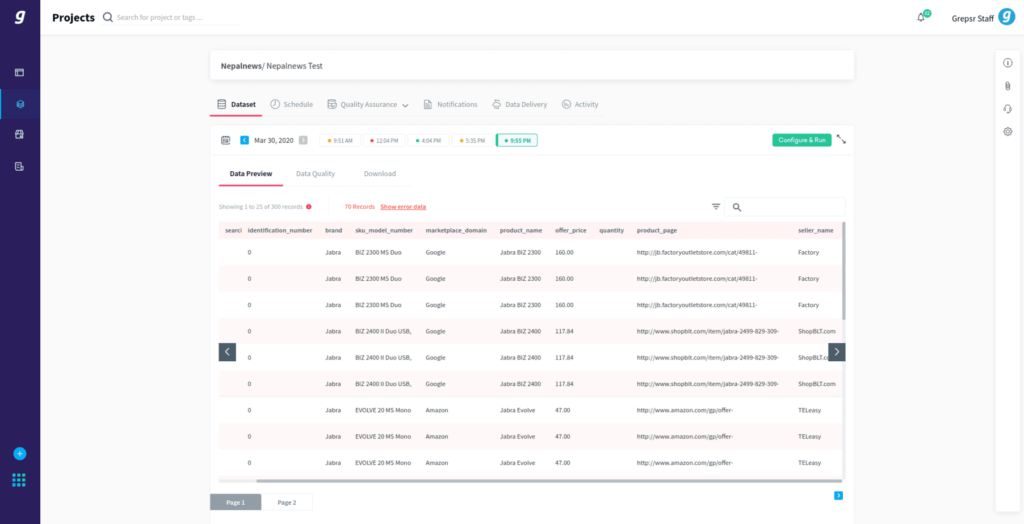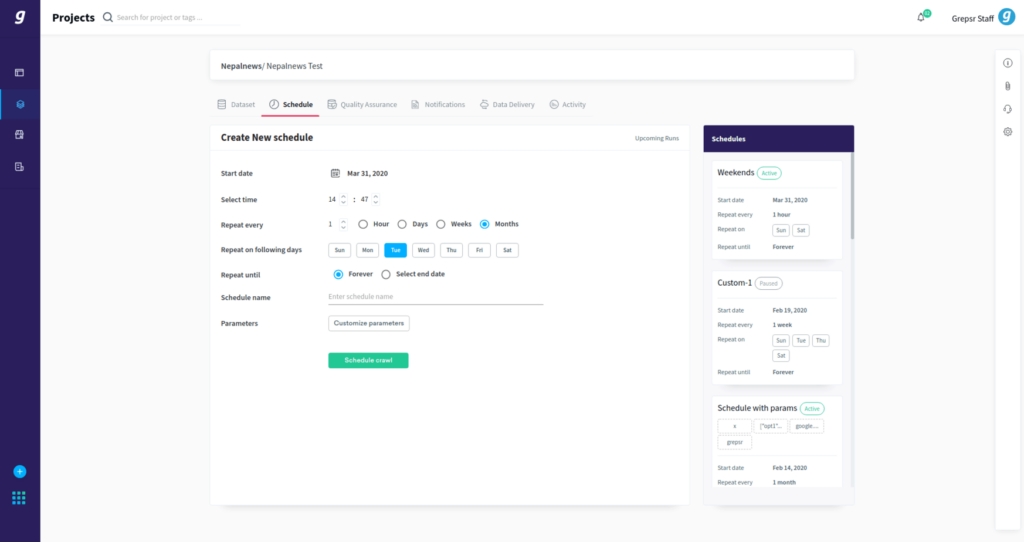 However, there's more to the change than meets the eye. Along with the app UI and new features, we're also restructuring the way we handle the data and projects in the backend. We'll go more into detail on all the changes in a future blog post once the beta version is out.
---
We were hoping to release the new design and features sooner, but considering current circumstances with the pandemic, there are more important matters in the world. Nevertheless, the entire Grepsr team is still active, and has been working hard (from home, of course) to get the beta version out very soon.
We hope you're as excited as we are to take the new-look Grepsr big data tool out for a spin. Stay tuned!
If you can't wait and would like to be a beta tester, please let us know. Just send us an email and we'll sort it out.
---

Flexible pricing models that suit your enterprise needs