If you're in constant need of up-to-date and accurate data for your business, chances are you're using our chrome extension, Grepsr for Chrome, to do the scraping. If you haven't tried it yet, why haven't you? It's fun and easy to use!
Although Grepsr for Chrome is already a powerful scraping tool, there might still be a few features which even our seasoned users may not be aware of. Once you know and implement them, they'll simplify your job, and save you considerable time and effort.
Let's have a look at two such features:
1. Hold down Shift to select the parent block
Sometimes when you encounter multiple lines, bullets or numbered lists, selecting all the items can be annoying. You either have all items selected as separate blocks, or if you're in the details page, you can only select one line or item.
That's where this little trick, if you like, can come in handy.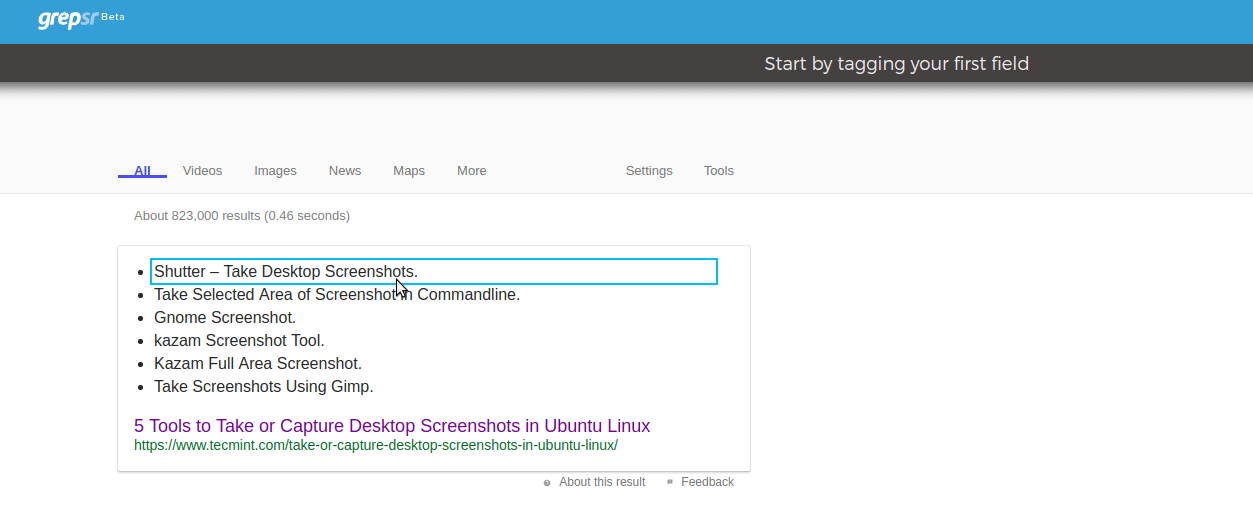 As shown in the GIF above, when an item in a list is highlighted, hold down the 'Shift' key on your keyboard and carefully hover over an area just a few pixels outside the selector (the blue box). When you're in the right spot, you'll see a larger selector enclosing all the items on the list. Now just click it so the content is selected as a unique field.
In case any other fields decide to tag along, simply remove them so you're left with only the required field.
Voila!
Now just save your selection and the field.
---

Data to make or break your business
Get high-priority web data for your business, when you want it.
---
2. Un-hide and scrape hidden content
Another instance is when the data you want to scrape is in a hidden field that is only visible when you click 'Expand', 'Show', '+' or something similar, as in the GIF below.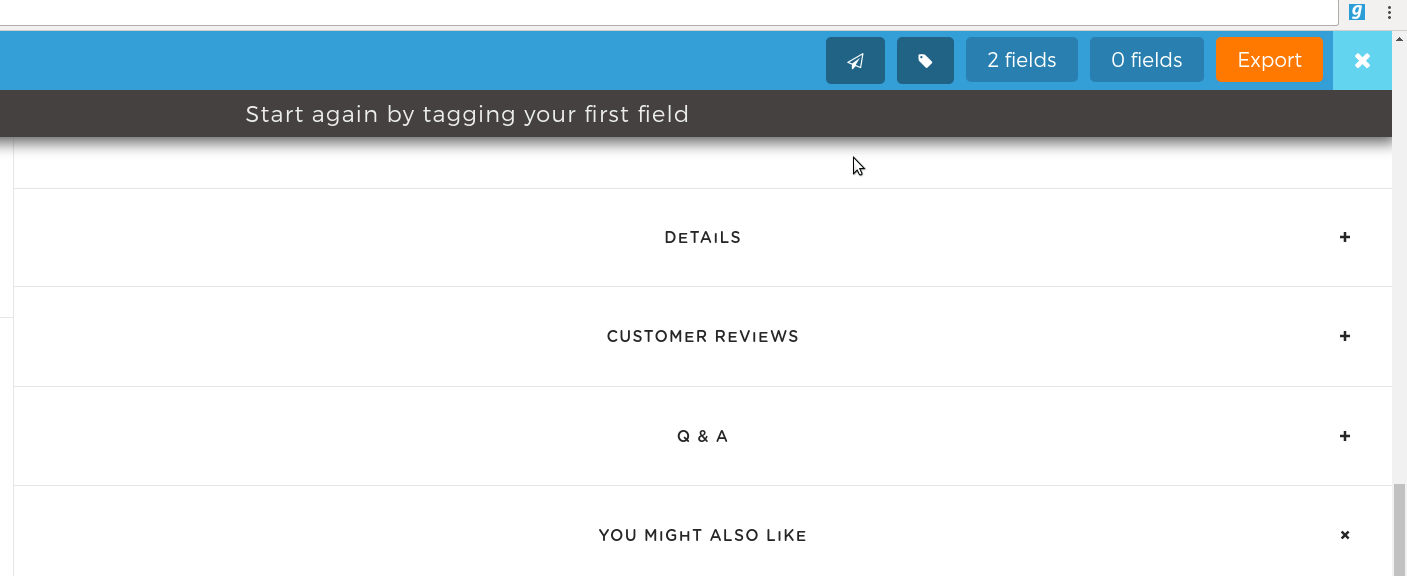 In this example, the details we want for our product is visible only when we click the '+' on the right or anywhere in the 'DETAILS' bar. When we do so with the Grepsr extension on, the text 'DETAILS' is selected, which is not what we want.
What we need to do is the following:
Close the Grepsr plugin so that we're able to browse the website normally.
Click '+' so the details container expands and we finally get to see the list of details for our product.
Restart the plugin by clicking the Grepsr logo on the right of the browser's address bar. [Notice that your selections and fields from the first phase of the scrape are preserved.]
As mentioned earlier, hold 'Shift' on your keyboard and select the entire content of the details list.
Check for unwanted selection(s).
Save your selection.
---
Whether you're a new or a long time Grepsr for Chrome user, I'm sure these not-so-obvious features will enhance your experience and make your future scraping tasks much more convenient.
---

Flexible pricing models that suit your enterprise needs