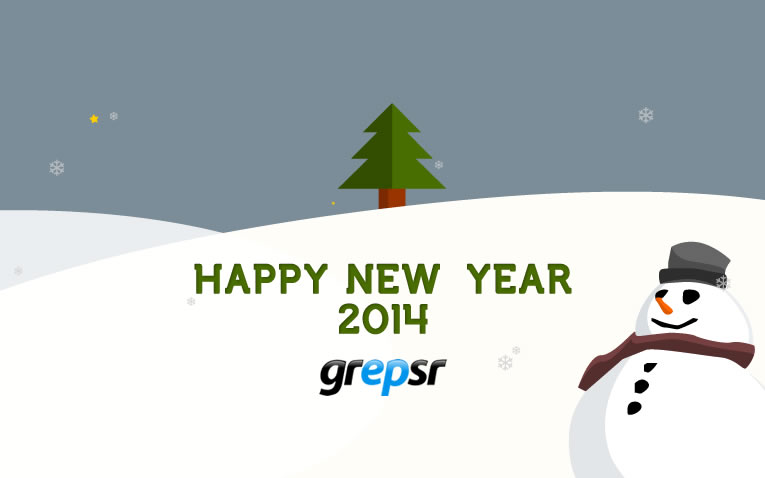 2013 in the Retrospect
2013 was a very productive year for Grepsr. Measuring our success as a startup, we were able to maintain a steady progress in this year. We achieved a significant growth in terms of users, orders, and revenues, which was many times larger than 2012.
During 2013, we managed to go global, serving customers from 35 different countries:
United States, United Kingdom, Australia, Canada, France, United Arab Emirates, Spain, Germany, Singapore, Thailand, Hong Kong, Switzerland, New Zealand, Indonesia, Brazil, Netherlands, Malaysia, Argentina, Gibraltar, Sweden, Mexico, Italy, India, Turkey, Colombia, Taiwan, Peru, Philippines, Macao, Israel, South Korea, Ghana, Austria, Morocco and Vietnam.
We provided a wide range of services and service packages—ranging from data extraction to price comparison—to our customers and received a lot of heartwarming feedbacks and customer reviews.
The Defining Trends in Data Management: Datafication and Web-based Collaboration
With the new year around the corner, tech world is abuzz with speculations and predictions about what kind of tech trends will ride the tides in 2014 and thereafter. One thing is for sure, because of the ever increasing data fed on the internet and because of its larger strategic values, Big Data will continue to serve as a defining term in the IT industry.
Based on our experiences, we believe that datafication and web-based collaboration will continue to be two of the major developments around which a large part of works and technical innovations in the IT Industry would revolve.
If data has become lifeblood for the business operation in all kind of business and service industries today, web-based or online collaboration has become a driving force of growth, expansion, and efficiency.
Today, business enterprises, security departments, healthcare providers, research institutes and planners heavily depend on data in their decision making process and treat data as a valuable asset.
Similarly, internet and computing devices have rapidly increased interdependency and collaboration of business ventures in the global scale. Both manufacturing and service industries today distribute their jobs overseas for cost efficiency, quality, and for time optimization.
These developments have provided a favorable condition for the emergence and growth of startup IT companies around the world. It is estimated that the tech world will see a boom of such companies in various parts of the world in the next few years, and not everything big will happen in Silicon Valley.
2014: A Year of New Expectations
Now a team of seven experts in the field, Grepsr expects to grow and expand further and achieve some milestone successes in 2014. Equipped by knowledge, experience, and expertise gained through working in the areas of web crawling, data extraction, and data management, Grepsr has been working on an exciting new product since the last year. The product will be launched in the first quarter of 2014.
We are expecting that the snowball effect of our success will lead us ahead to carry out more researches and experiments and to introduce more features in our data management services. Our business clients and well-wishers deserve special thanks for doing business with us and for cheering us up with support and encouragements.
We would like to wish you all a more productive year ahead. Happy New Year 2014.