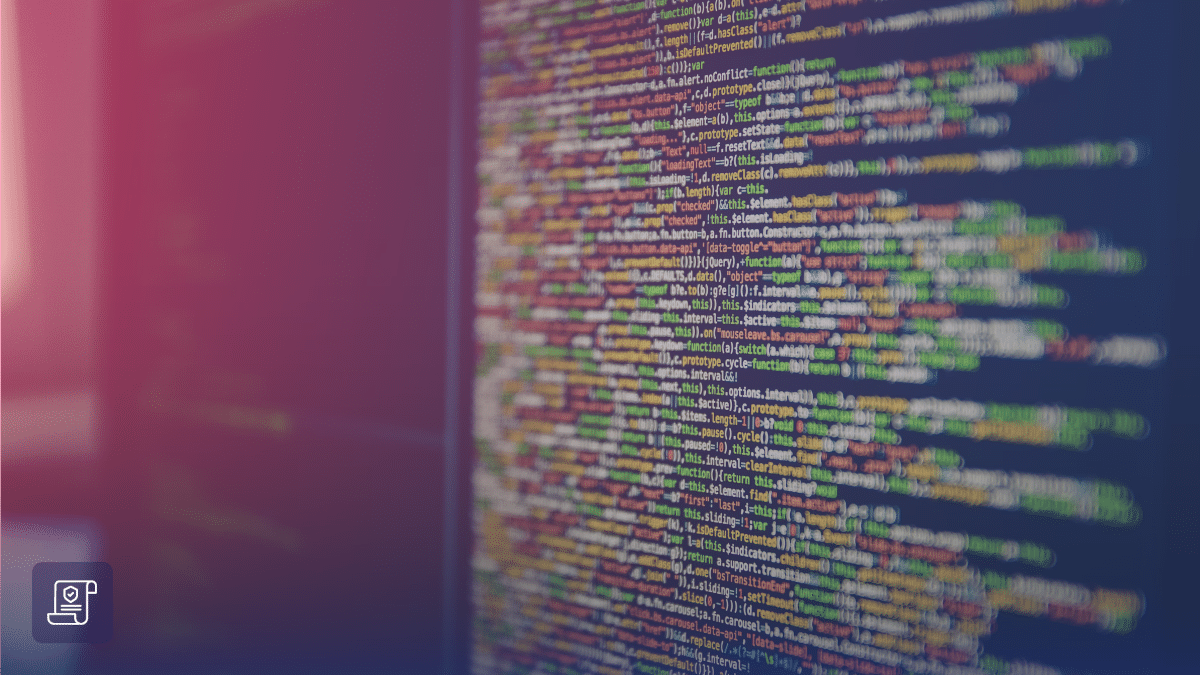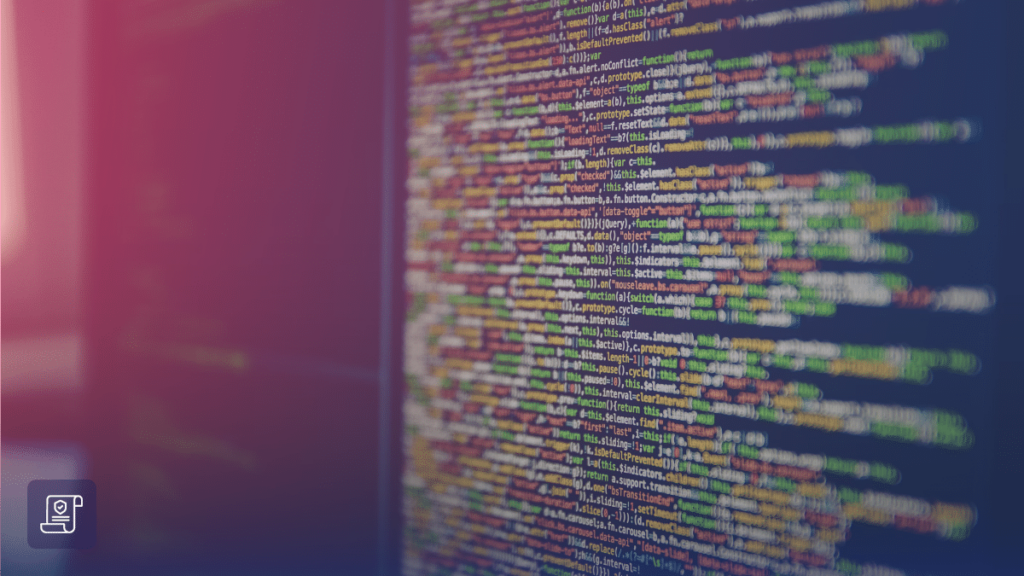 This is one piece of a three-part series that looks at the various methods, techniques, and essential steps to ensure superior data analysis.
---
The majority of leaders from high-performing businesses attribute their success to data analytics. According to a survey done by McKinsey & Company, respondents from these companies are three times more likely to pin their accomplishments on data analytics.
That being said, although 1.145 trillion MB of data is created every day, stats show only 0.5% of it is analyzed to get results. This highlights a huge gap between companies that use data analytics to get ahead and those that don't.
Grepsr has helped businesses bridge this gap, which in turn has given them an upper hand over their competitors. If you haven't swiveled to data analytics yet, there is no better time to get started.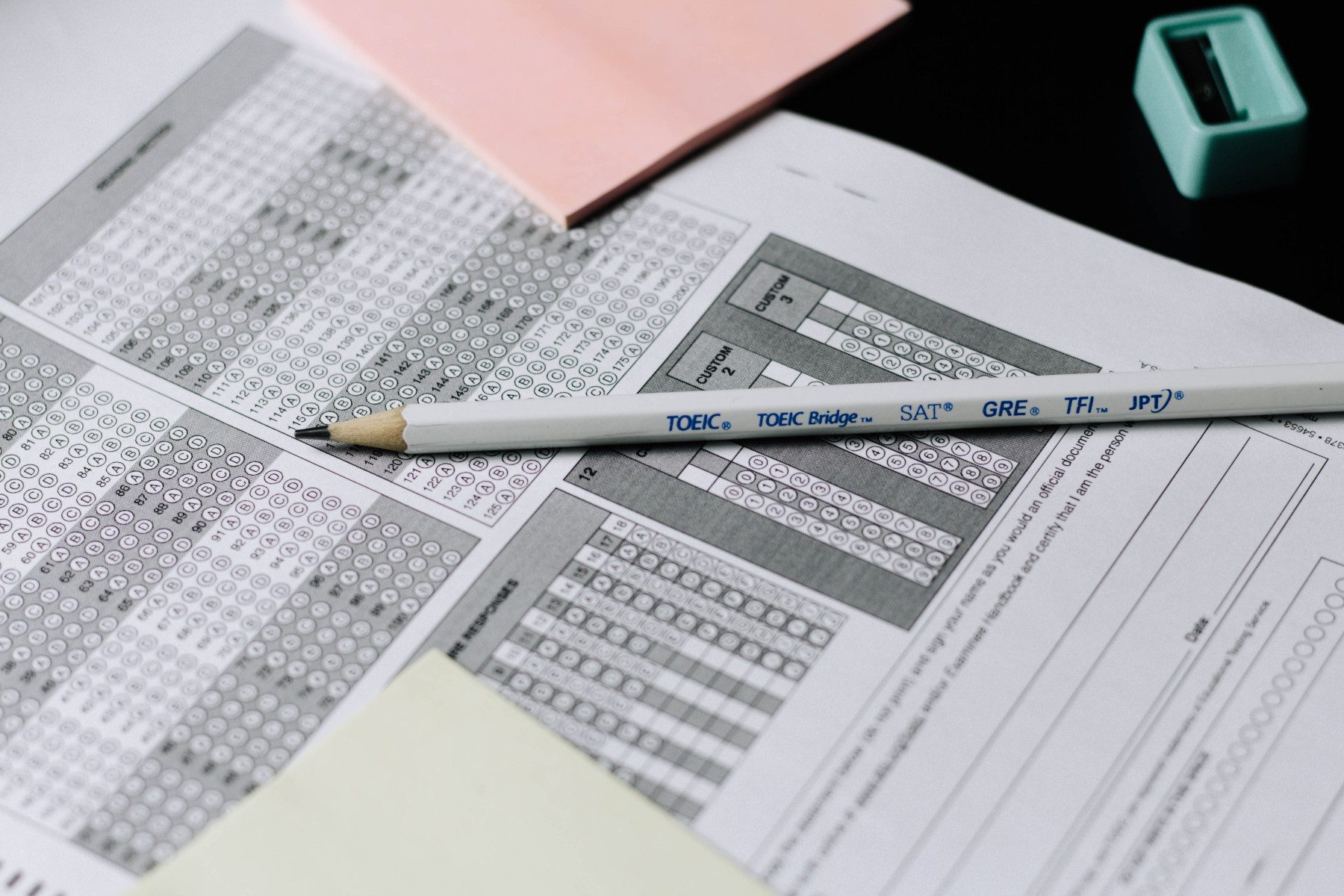 Pearson VUE Runs Better Analysis with Grepsr's Content Extraction Service | A Customer Story
Grepsr helps Pearson VUE develop a sustainable business process. Our content extraction service begot accurate analysis and better results.

Data to make or break your business
Get high-priority web data for your business, when you want it.
In the last post, we talked about the 'why' of data analysis, this time we will delve into the 'how'.
Qualitative and quantitative data
The internet has enabled us to create large volumes of data at a staggering pace. Moreover, the way you analyze it depends on the type of data you are working with. We broadly classify data into two forms — qualitative and quantitative.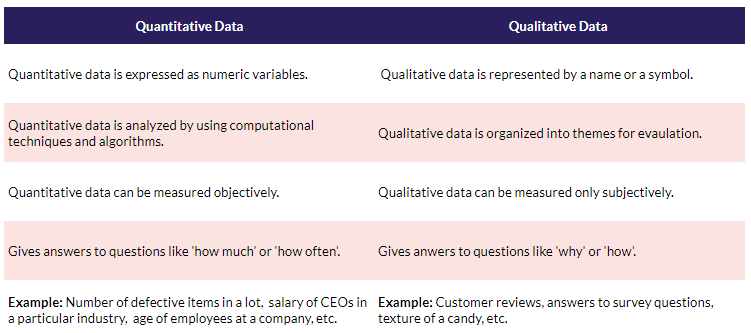 Methods to data analysis
With so much data being created every day, it becomes imperative to go beyond the traditional methods to analyze this huge chunk of invaluable information.
Qualitative and quantitative data each have their own ways of being processed.
Qualitative data analysis comes into play when the data you are trying to process has no bearing whatsoever with numbers, and cannot be tabulated — e.g. text, videos, images, etc.
Quantitative data analysis deals with structured datasets that have numbers in them. It runs algorithms on statistical data to deduce objective truths.
Quantitative data analysis
Quantitative data analysis is a more traditional form of analysis. As mentioned earlier, this process crunches numbers to get results.
Since one of the major functions of this process is to run algorithms on statistical data to obtain the outcome, the methods used in quantitative data analytics range from basic calculations like mean, median, and mode to more advanced deductions such as correlations and regressions.
Some of the scopes of quantitative data analysis include:
Project management
Marketing
Finance
Research and Development
Product planning
Qualitative data analysis
Qualitative data analysis is used when the data you are trying to process cannot be adjusted in rows and columns. It involves the identification, examination, and elucidation of themes and patterns in data (mostly textual) to bolster the decision-making process.
Unlike quantitative analysis, qualitative data analysis is subjective. This methods of analysis allows us to move beyond the quantitative traits of data and explore new avenues to make informed decisions.
The following are some of the scopes of qualitative data analysis:
Measuring customer satisfaction
Monitoring competition
Analyzing customer behavior
Evaluating market trends
Differences between qualitative and quantitative data analysis

A veritable combination: qualitative and quantitative data analysis
Quantitative and qualitative data analysis when used together can help you generate deeper insights. More often than not, quantitative and qualitative data can be collected from the same data unit as you can see below.

To gain richer insights you can even pair these two methods in different domains. Best use cases include Google analytics & user interviews, social media & community engagement, marketing & surveys, and so on.
Bear in mind that your way of analysis completely depends on your requirements. Sometimes, quantitative analysis will be more than enough, and other times, only qualitative will do just fine. When you want to dig deep into the data at hand, it is advisable that you go with both qualitative and quantitative data analysis.
If you want to learn more about the different techniques to perform qualitative and quantitative data analysis, click here.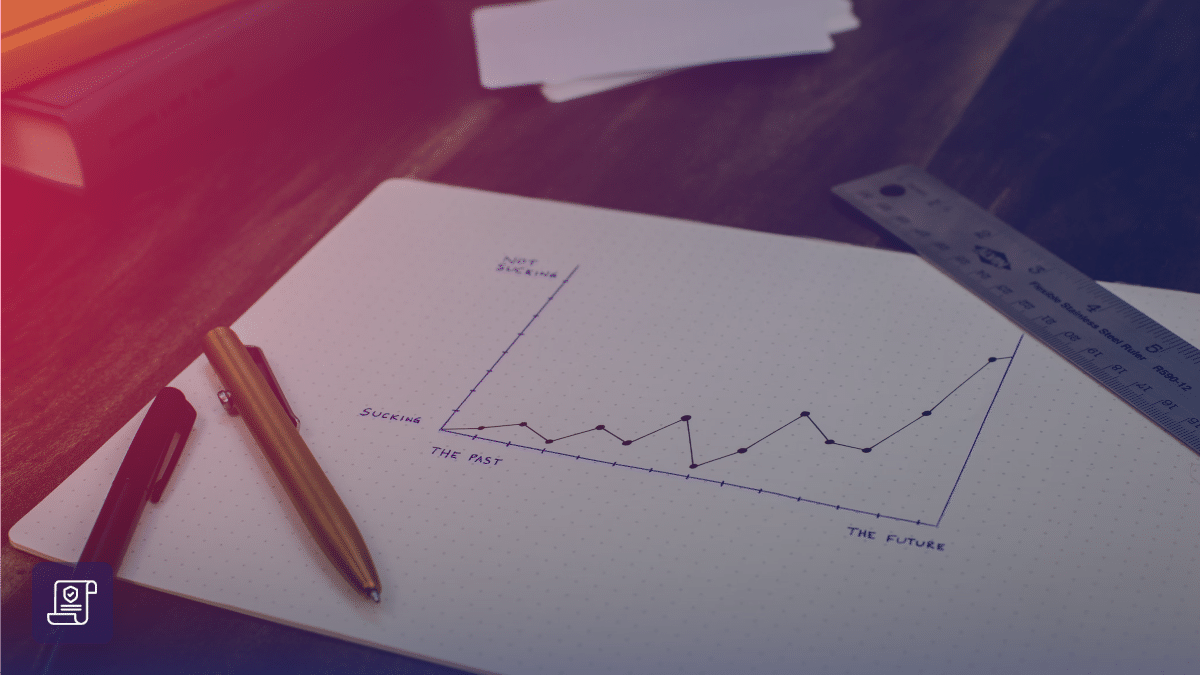 Data Analysis Techniques: Make Data Make Sense
Businesses today have unique tools at their disposal to race ahead of their competition. Learn about the different kinds of data analysis techniques here.
About Grepsr
We understand that your business has very specific needs when it comes to data. Be it data in the form of hard numbers or just images, we specialize in extracting data from far-flung areas of the internet.
Let us know about the data you need for effective analysis, and we will get back to you in a jiffy!


Web data made accessible. At scale.
Tell us what you need. Let us ease your data sourcing pains!