In 2022, Cyber Monday accomplished a remarkable feat, propelling e-commerce sales to an impressive $11.3 billion—an extraordinary 5.8% increase, setting a new benchmark for online shopping.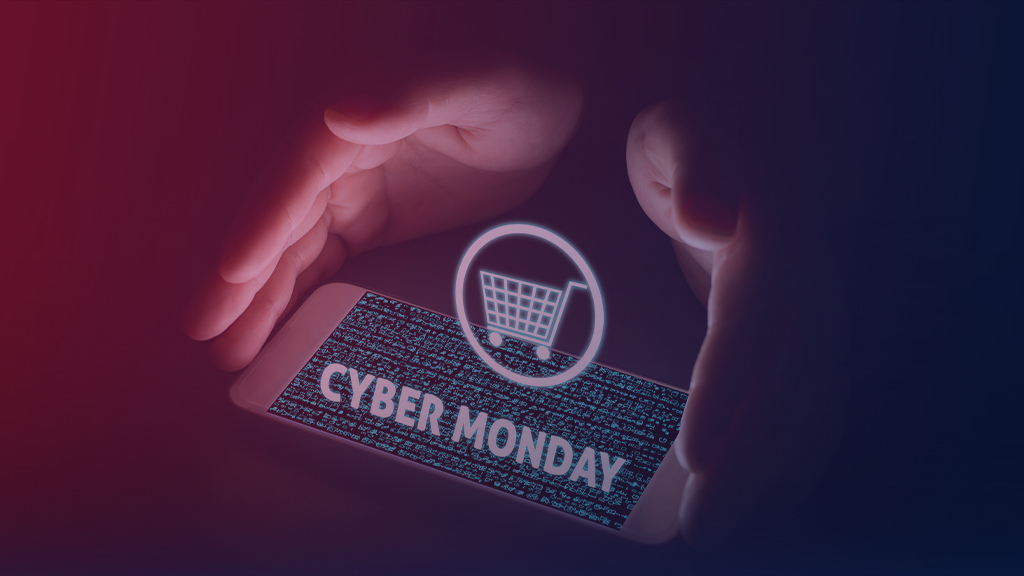 As the holiday season approaches, the global culture of bestowing gifts and celebration is also at an all-time high. For these times to be extra special, people look for the best deals to exchange presents with their loved ones.
There are certain days segregated for retailers and consumers to make holiday shopping both exciting and profitable. Black Friday on November 24 and Cyber Monday on November 27, 2023, are the particular days after Thanksgiving for people to have their own retail therapy.
In this booming technological era, the role of data in e-commerce is vital for advancement. Data can do wonders in the e-commerce world as it serves as the backbone to carefully evaluate the products, pricing, sales performance, and customer behavior.
However, obtaining high-quality data for in-depth analysis is a systematic process that demands precision.
Read till the end of this blog to figure out how the data extraction process handled by experts can help you collect data-driven insights.
Furthermore, prepare your e-tail brand for its ticket to success for the upcoming Cyber Monday.
History & Evolution of Cyber Monday
The term "Cyber Monday" was coined by the National Retail Federation (NRF) in 2005. It originated from the observation that people would return to work on the Monday after Thanksgiving and indulge in online shopping while at their work desks.
Black Friday, on the other hand, is the designated shopping day in the US following Thanksgiving. It marks exciting sale offers and discounts in physical stores like Target, Walmart, and shopping malls.
However, for those who prefer online shopping, Cyber Monday has emerged as the premier online shopping day of the year.
The COVID-19 pandemic played a significant role in this evolution, as it compelled people to stay indoors, leading to a surge in online shopping. As consumers became more familiar with the e-commerce industry, the preference for online retailers grew.
Thus, Cyber Monday has evolved into a day for online retailers to compete on equal footing with physical stores. You can offer attractive deals on your websites to encourage shoppers to spend more time and money online.
Current Trends and Statistics
Just recently, the data from NRF shows that in 2022, 77 million people shopped online on Cyber Monday.
Also, a report by Adobe in the same year shows that 43% of sales came from mobile shopping as compared to the previous year's 40%. Similarly, 64% of searches came from mobile devices and only 19% from desktops.
What this data actually means is that smartphones are rapidly growing as a medium to maximize the number of sales on Cyber Monday.
A huge contribution to this growth is made by the Buy Now Pay Later (BNPL) option in boosting sales because quite frankly, everybody likes shopping without worrying about the cash in hand.
Nowadays, during Black Friday, the craze of people is also over-the-top. Given the opportunity for extreme savings on the most sold items such as toys, kitchen appliances, books, and electronics.
This led to the likelihood of heightened tension among customers along with the long lines and overcrowded stores. Unfortunately, we still hear about the mishaps every now and then.
Thus, to avoid the risks and injuries that are generally associated with Black Friday Sales inside brick-and-mortar stores, Cyber Monday is surely the best as it is convenient and hassle-free which intensifies people's shopping spree within safe boundaries.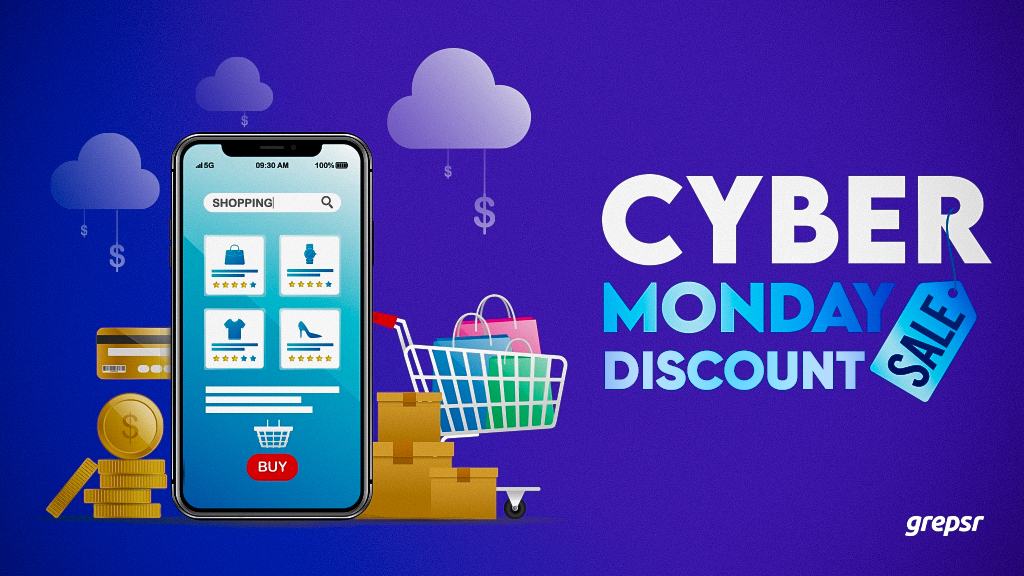 Why is Cyber Monday Significant for E-commerce
Although you can shop online any time, whenever you want to, as long as the e-commerce site functions well. But, Cyber Monday brings a deluge of opportunities as consumer preferences for online shopping are heightened owing to the consecrated day.
Boost Sales and Revenue
Especially on Cyber Monday, the traffic to your website will definitely increase exponentially, if the historical data provides any indication.
Among them, there are potential buyers who are searching for the best bargain.
You can allure them with enticing deals such as heavy discounts on the most demanded and trending products. You can add the products that are sought-after to your inventory.
For instance, since recent data shows that people are buying Tumbler cups for coffee to promote sustainability, you can safely add more Tumbler cups to your inventory to meet customer demands.
You can even clear out the space at your warehouse by offering a clearance sale for the overstock inventory. This way you can boost your sales and revenue generation.
Customer Acquisition & Retention
As you already know, Black Friday and Cyber Monday are both about turning prospects into customers.
This is the perfect opportunity for people to explore different brands. Those who are completely unaware of your business can convert to loyal customers with the help of Cyber Monday. However, the deal you offer has to stand out from those of your competitors with excellent service, time of delivery, and special offers.
You can maintain interpersonal relationships by providing exclusive Cyber Monday discounts to your regular customers. This way you can foster long-term customer retention along with new customer acquisition.
Brand Exposure & Marketing
When you extensively make the time and effort to engage on the web during Cyber Monday week, even if people don't end up buying your products, they will recognize the brand for sure. You can grow with active promotions of attractive special discount offer posts on your social media and website, various marketing campaigns, and advertising.
This way you reach a broader range of audience.
Therefore, the niche of buyers with a positive experience with the brand can make your brand more visible from word-of-mouth referrals and Google reviews.
Insights from Data Collection
Cyber Monday is an online event which means there are loads of data that can be collected from people's online presence.
Simply put, you can analyze consumer behavior and preferences with the help of data that is publicly available on the web.
The shopping patterns of people, the products trending in the market, and the metrics of your marketing strategies are all sorts of data for gathering insights.
This way data can be interpreted to take appropriate action for your business even after the Cyber Monday sale.
Leverage Web Scraping Services
As mentioned above, valuable insights from data analysis are the cornerstone for your business on Cyber Monday.
Yet, the true challenge lies in gaining access to high-quality data.
Grepsr is known for its excellent data extraction service that will aid your business in multiple aspects of profitable avenues.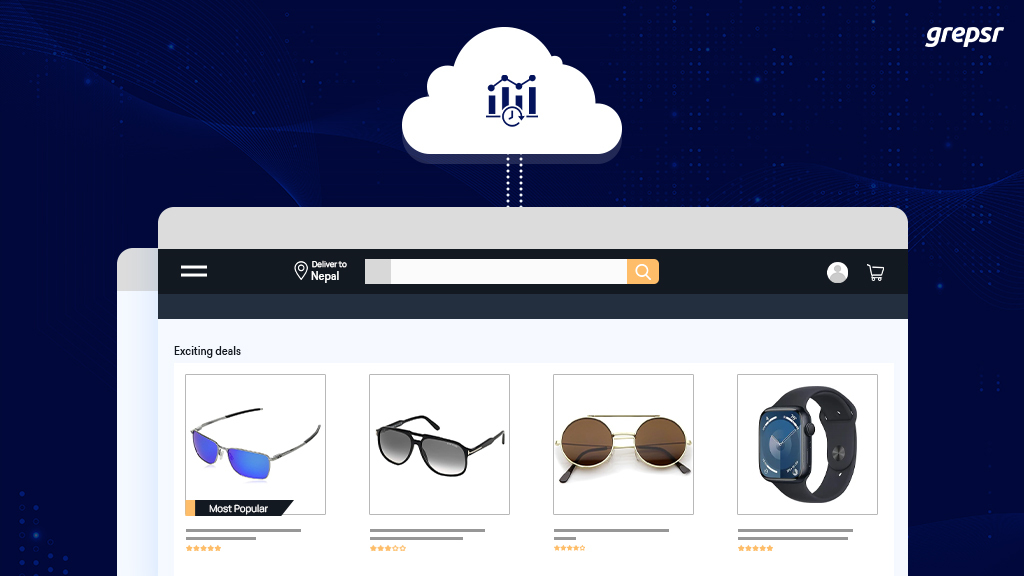 Preparing for Cyber Monday
Quality data from web data extraction is crucial for an online brand in the competitive e-commerce market.
This data is collected for competitor analysis to prepare for Cyber Monday exclusively.
By outsourcing to an external data provider you can gather data from your competitor's website and their position in the industry.
You can analyze their best-selling products and special offers & promotions this Cyber Monday to attract customers.
Inventory Monitoring and Pricing Strategies
As we already mentioned above, you need to have the right inventory for the traffic to visit your website and then, actually make a purchase. With web scraping, you can easily discern what your major competitors are listing as their most popular products, their product category as well as subcategories.
For example, for the upcoming Cyber Monday, Amazon has 'Carhartt Men's Knit Cameo Beanie' as one of its best sellers in the Clothing category and Caps & Hats subcategory. The discount of 10% is a limited offer. From this data, you can make informed decisions and formulate strategies to drive the traffic that surfs at Amazon to eventually shop from your site.
Real-time data updates during Cyber Monday
One of our best features is that we can provide real-time data updates. Particularly for companies that need the most recent data to make huge decisions for their company.
Even during the busy times of Cyber Monday, the most recent datasets will help you optimize your website accordingly. This way more buyers visit your website and you can improve your ranking in the Google SERP when a relevant keyword related to your product lists is entered.
The best way you can benefit from real-time data updates during Cyber Monday is to identify areas you can constantly improve. Support a larger volume of traffic and have enough of the required inventory for sales.
Post-Cyber Monday Analysis
It may occur that the service of web scraping for data is at an end once it is used for the preparation and during the Cyber Monday week. Nonetheless, this notion couldn't be farther from the truth. Since one of the major reasons for e-commerce success is assessing customer sentiments.
Once Cyber Monday is done and dusted, many of those who have bought products from your website are certain to leave reviews and ratings about it at one place or the other. Their responses are scraped from social media, customer review platforms, and feedback forms as long as they are publicly available.
Thus, you can interpret this data to determine whether the customers had a pleasant, or unpleasant experience with the brand and how you can make it better.
That being said, just because Cyber Monday is over, does it mean that you stop monitoring data on e-comm platforms? Obviously not. Successful brands have a year-long data extraction and analysis schedule. While e-comm scraping may not be the surefire way to victory, it surely plays a pivotal role.
Final Note
In summary, Cyber Monday holds immense significance for e-commerce brands, and here are the key takeaways from this blog:
Cyber Monday in 2022 achieved record-breaking e-commerce sales of $11.3 billion, marking a 5.8% increase.
It offers a convenient, hassle-free alternative to Black Friday's in-store chaos.
E-commerce brands can benefit from Cyber Monday by boosting sales and revenue.
Also, acquiring and retaining customers, and increasing brand exposure through marketing efforts.
Furthermore, data collection on Cyber Monday can provide insights into consumer behavior, product trends, and marketing strategy effectiveness.
Grepsr is reputed for its exceptional quality web scraping services at a large scale. Many companies listed in the Fortune 100 have joined hands with Grepsr as its external data partner.
If you wish to lead your e-comm brand towards data-driven success for the forthcoming Cyber Monday, leverage the power of real-time data and join forces with Grepsr.

Web data made accessible. At scale.
Tell us what you need. Let us ease your data sourcing pains!