Data-Driven Success Made Easy: No-Code Web Scraping for Your Business's Evolution.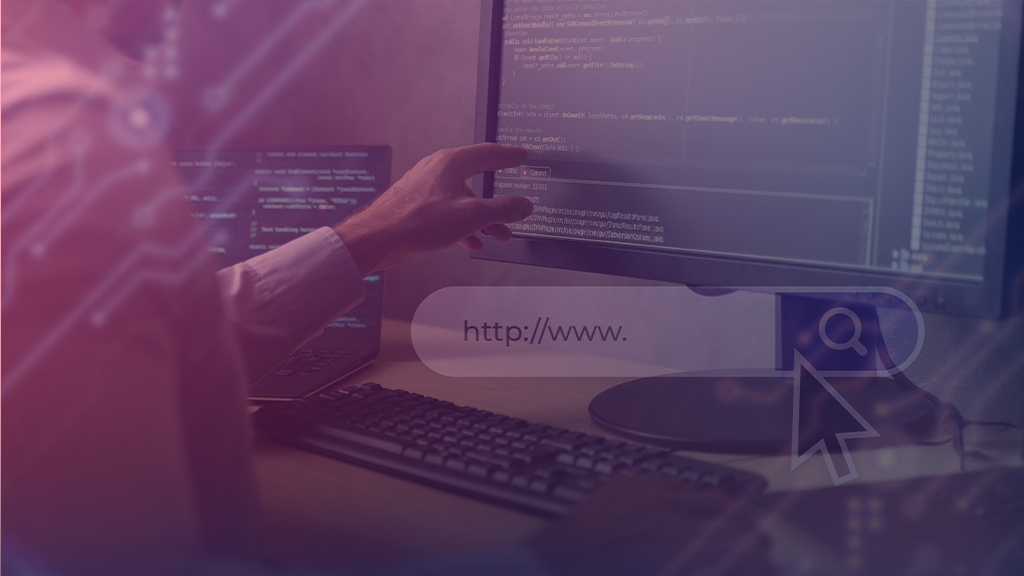 As we navigate the digital landscape, everything operates with superior data.
We can achieve automation and innovation with generative AI like ChatGPT and Bard, thanks to the valuable data we've gathered. Now here comes the critical procedure; data extraction from individual platforms accessible on the web.
Web scraping is extracting data for analysis based on business needs. So what can you do with data?
Imagine being a store that sells electronics both online and in a physical location. There's a rival store selling similar products, leading to intense competition for customers and sales in the market.
Using web scraping, you can assess and compare your company's performance by looking at online ratings and reviews on their website.
Even figure out the products that are highly in demand and develop strategies against those of your competitors. All of this is simply; competitive analysis.
Further Advantages of External Data
Web scraping is also significantly impactful in price monitoring, market trends, lead generation, headhunting, and automating regular continual tasks.
Extracting data is a careful and difficult process, but the benefits of having organized and structured data make it worthwhile.
Web scraping is complex. It involves creating a code to access a page, parsing data, and dealing with IP blocks. And till actually designing a scraper to extract the required data by interacting with the target page.
Collecting data from multiple parameters on a large scale is tiring and nearly impossible due to low productivity efficiency.
All this has a simple solution; either deploying a no-code web scraping tool or an external data extraction service provider.
What is no-code web scraping?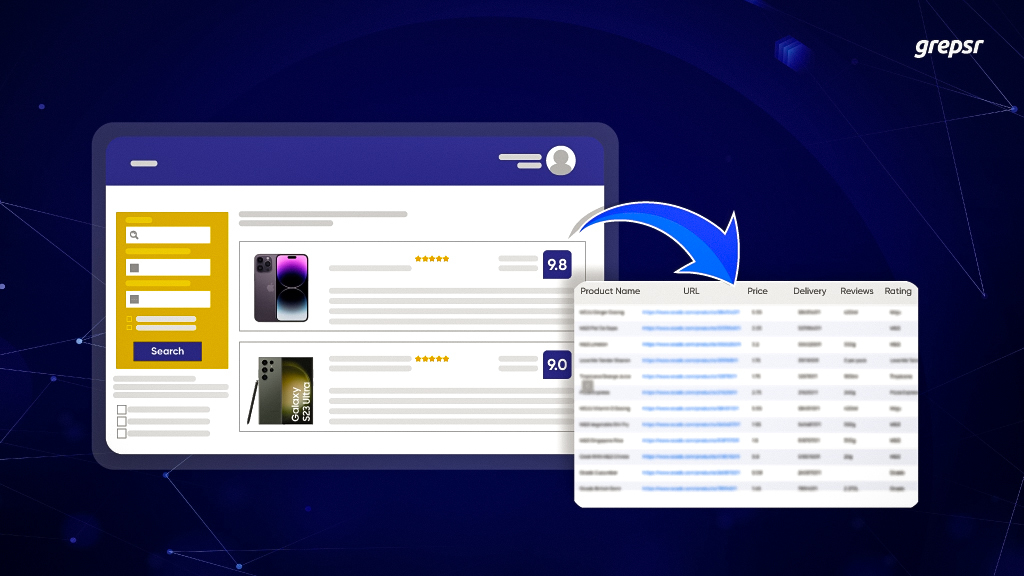 No-code web scraping is a simple way to extract data without needing coding knowledge or complex codes.
To understand the no-code web scraping better, you can just imagine a cell in a spreadsheet.
To find a solution, you don't need to be an expert in formulas or operations. Understanding the parameters and the function involved is sufficient.
So, to find the average of student marks, you need to understand the AVG function. After that, the process automates.
No-code webscrapers are tools that gather information from websites. You can use them for lead generation, price comparison, and market research.
As per Harvard Business Review, it is ecstatic how programming has come a long way from the must-have technical knowledge of coding to the final leap of no-code data scraping transition to simple drag-and-drop interfaces of tools.
No-Code Web Scrapers
No-code web scraping tools extract data from the web without the need for coding. Users can rely on the software's automated process, eliminating the necessity for any coding on their part.
There are two ways the tools can work for you.
First, with the URL technique, you can quickly retrieve data scraped from a page by entering certain URLs. The scraper collects all the accessible data from each parameter of the page from the URL.
Next, you can customize the website sections you want to scrape by using a point-and-click interface. You can either click or drag-and-drop on specific parameters whose data you actually need to extract.
Which serves you better? Low-code vs. No-code
Both low or no-code platforms can integrate seamlessly to speed up the data extraction process.
Low-code platforms require programmers who are capable of handling more complex criteria as well as managing larger quantities of data.
It should be easy to integrate into a company's network and support complex tools for businesses. Thus, experienced engineers are crucial for certain customization.
Whereas, no-code platforms have simple interfaces for non-programmers to use.
One major difference is that no code may not appear as flexible as low code. This is because it has limitations in providing customized services based on the situation.
Startups and small businesses can save money and time by using no-code scrapers for their data needs.
Whereas, if the enterprise you're working within is big and its operations fall within a particular niche, using a no-code scraper will be trickier.
However, the no-code data extraction services we have provided are suitable for larger enterprises as well.
All thanks to our team for business-critical and custom-built solutions that can deploy larger volume data for scraping.

Data to make or break your business
Get high-priority web data for your business, when you want it.
What differentiates Holistic Service Companies from No-code Web Scraping Tools?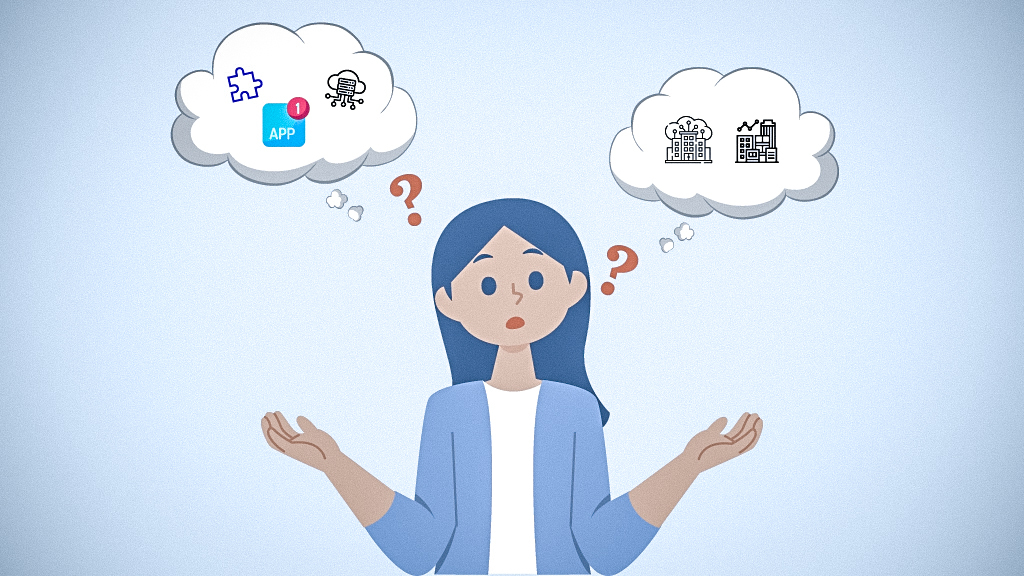 No-code tools allow inexperienced users to extract data without coding. They can use a browser extension or software to execute their ideas for their own purposes.
However, the leading web scraping service providers help businesses be highly successful in utilizing web data and ace in their industry.
To make this possible, you can team up with an external data provider. This provider must be available to deliver high-quality data whenever it is needed.
The data we collect from the internet can provide valuable insights for your business.
Once you connect with a data extraction partner who can meet your specific customization requirements, they will handle everything else.
Note that as long as the data is publicly available and doesn't raise ethical concerns.
Web scraping service providers can overcome the limitations of web scraping tools. They do this by offering flexible, customized solutions. These solutions are designed to meet your specific data requirements.
Connect with the best external data extraction service provider for seamless data retrieval
Now, you must be wondering how no-code web scraping aligns with external data providers. Given that you need more time or expertise in-depth for coding, writing crawlers, and automating the process.
The laborious step-by-step adaptation process can be streamlined effectively like a silver bullet.
We (Grepsr) are here for you as your external data extraction partner granting you the privilege of no-code data scraping for quality data at your call for the productivity efficiency and growth of your business.
Data from thousands of web pages, mostly incomprehensible, will be presented to you in the form of simple XLs, JSON, or CSV, in a neat and machine-readable format.
This approach enables your data analysis efforts for user data, competitive analysis, social media trends, testimonials & reviews of your product or service without the hassle of having to work under time constraints.
Here's what we can do for you
Now leave the stress of not having in-depth knowledge of the data acquisition process.
Why you may ask?
We can even serve you with a technical consulting session to help you understand what could be your data requirements and have first-hand expertise in the market with workflow automation.
Our large-scale data management platform promotes a wide range of assistance:
1. Highly Extensible Custom Solutions
For data-driven success, sourcing the right external data provider is the most crucial step. We serve you an entirely managed data solution for outstanding web data at scale as our data-as-a-service offering.
Scaling in the quality of the data we provide consecutively means scaling the confidence in our service.
We have a primary offering that signifies our service when you subscribe to us.
To ensure your specific data prerequisites, we pursue the three-step method, i.e., instrument crawlers, validate the sample output and finally ramp up production.
The data requirements you have sent us are navigated thoroughly and our data engineers with the leverage of data infrastructure take care of the rest.
2. Data Integration & Automation
Grepsr's extensively managed data solution offers scalable delivery of exceptionally trustworthy online data.
Accessing our data solutions as per your needs, we help you concentrate on the essentials of your company instead of having to deal with the hassle of pop-ups and errors.
Exactly like how we have already been utilizing our ten years of experience in providing the most accurate and comprehensive web data.
In the automation part, with every data plan you subscribe to, you can access tools and features from our platform. They guide you with automated crawls and delivery integrations along with monitoring the data quality.
3. Quality Assured at Scale
Data quality must be supreme.
Collecting large-scale, timely, and accurate data can be challenging due to IP bans and anti-bot shields on many websites.
Thus, our data-gathering efforts are directed to various geographical IP addresses.
This is to ensure that you can obtain quality online data, we employ a wide range of tried and tested algorithms and procedures.
We maintain a robust QA infrastructure set up to safeguard the authenticity of your data, which identifies outliers as soon as possible and generates alerts.
4. Superior Collaboration and Communication
To ensure that your data and quality needs are clearly conveyed and comprehended, collaboration is essential.
We serve you by keeping in mind that your internal team is able to stay updated with the progress, and also the right parties who are involved are regularly informed.
Grepsr's technology platform simplifies collaboration for remote teams working on data initiatives.
We particularly have a project-based communication channel and a global inbox for your multiple projects so we can get back to all your project-related queries and support requests.
How we have served multiple industries
If you've made it this far into the reading, you must know by now that if your enterprise can hugely benefit from gathering insights from the fuel of web data, you want a reliable external data partner.
Let's explore how the valuable data we provide has contributed to the success of various industries.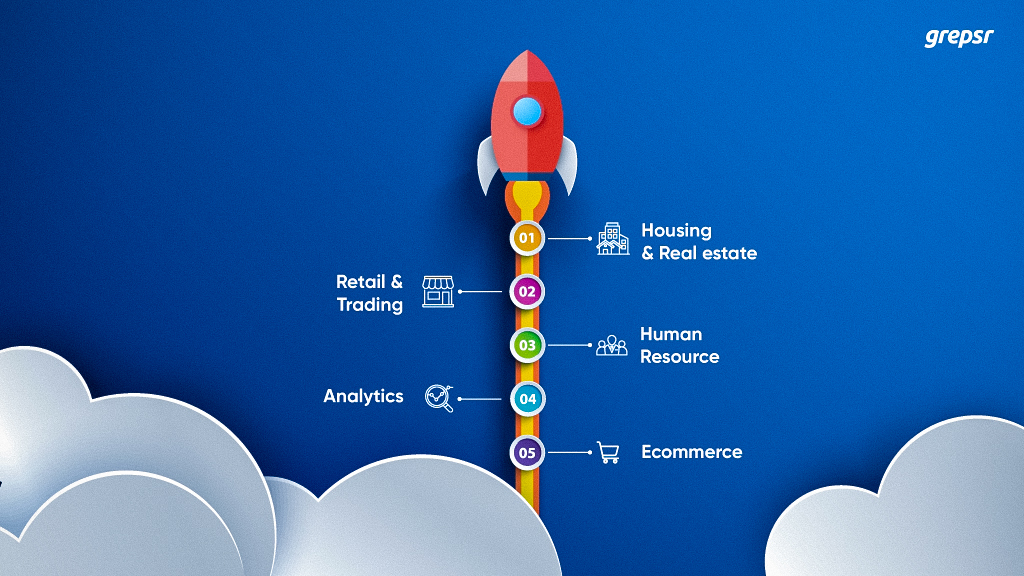 1. E-commerce:
E-commerce requires usable data from social networking platforms, websites, and other parts of the web at scale in order to make decisions that are based on data.
It's crucial to examine what your closest competitors are executing, including the products they come up with and the divisions they rank in.
You can also promptly address unfavorable feedback from consumers on the internet with the insights they acquire from the extracted data we provide.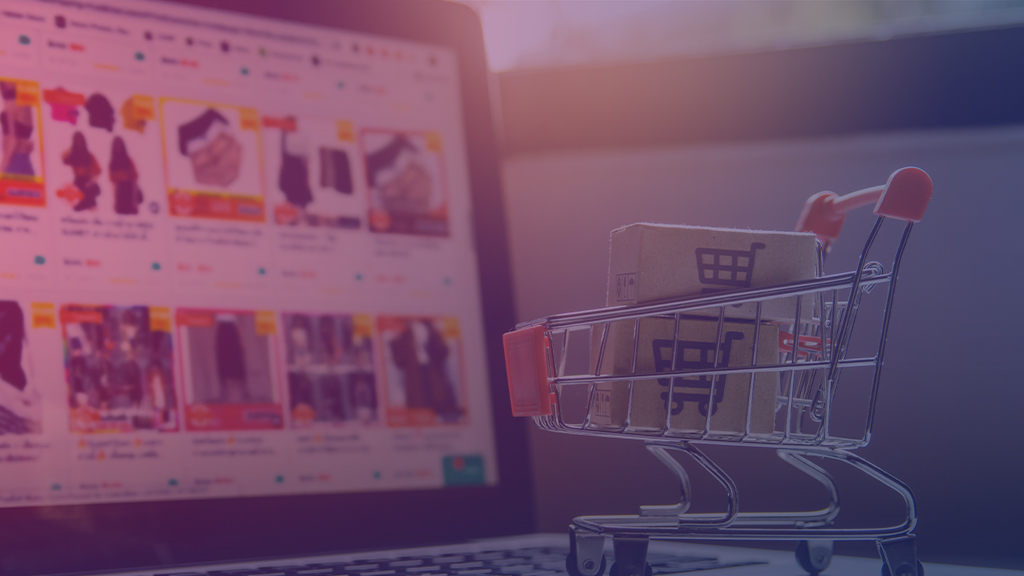 Revving Up for E-commerce Success in Q4: Leverage Web Scraping
Navigate the E-commerce Landscape: Uncover Insights Amidst Challenges. Explore our findings from rigorous analysis of Amazon datasets.
2. Real Estate:
Real estate listings are continuously changing.
Failing to maintain their current records causes users to receive wrong or outdated data.
Therefore, we collect data related to properties, real estate brokers, and entrepreneurs from competitor websites.
As our client, you can leverage this data to maintain an integrated database of real estate professionals, builders, and listings, and discover new markets.
3. Car Rental:
A real-time data extraction solution can modify a car rental business.
Whether you need to effectively manage your inventory of vehicles or keep up with the most recent deals from your rivals.
Moreover, the extracted data helps forecast if and when the usage of rental cars will rise.
We do this by keeping an eye on previous data on car rentals.
Eventually, this can assist you maintain the proper variety of vehicle types and models.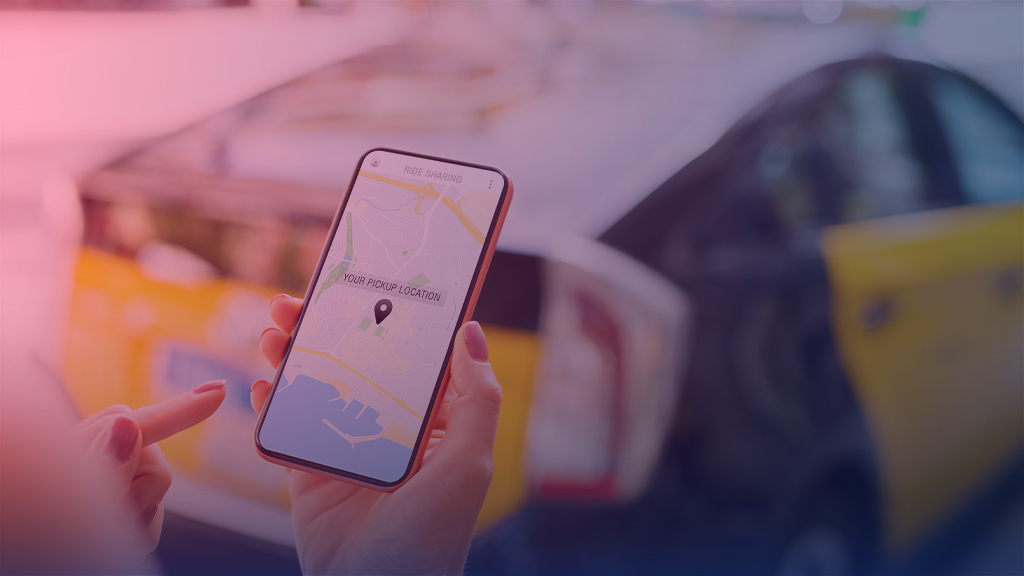 Drive Success with Car Rental Data Extraction | Grepsr
Tap into the capabilities of car rental data extraction with Grepsr. Outperform competitors, fine-tune fleet management, and just do more.
4. Human Resources & Recruitment
Access to job data has various advantages for both businesses and employees.
Employee happiness and new career options are two benefits.
To keep their postings current, job portals likewise want the most recent information.
Additionally, since businesses post job vacancies there, social media site like LinkedIn is a significant providers of job information.
Thus, web scraping can even benefit recruitment companies in sourcing eligible candidates.
End Note
In summary, here are your key takeaways:
Businesses in e-commerce, vehicle rentals, analytics, human resources, and real estate can harness web scraping to collect data for analysis and informed decision-making.
No-code web scraping provides a straightforward, coding-free method for collecting data from web pages.
However, the size and complexity of the business determine whether low-code or no-code solutions should be used.
Because code-less tools are simple to use, even non-programmers can utilize them.
Grepsr and other external data extraction service providers provide high-quality, specialized solutions for web data requirements.
Also, data integration, automated processes, quality, and customer service are all included in Grepsr's all-inclusive data solution.
Making informed business decisions requires access to high-quality data.
Therefore, we assure you that collaborating with Grepsr, your external data provider, can help you acquire valuable data that will make your firm gain a competitive advantage in your particular industry.

Web data made accessible. At scale.
Tell us what you need. Let us ease your data sourcing pains!