Time flies when you're having fun
As we say goodbye to 2019, everyone here at Grepsr would like to wish our readers and valued customers a very Happy New Year 2020!
The new year not only marks the start of a new and exciting decade, but also the completion of another year of our successful partnership. And long may it continue!
Let's take a look back at some of Grepsr's highlights over the past year, and decade at large.
2019 — Another Exciting Year of Growth
Data Quality Report
As a DaaS company, the quality of our service is directly correlated to the quality of data that we're able to provide to our customers. On our constant endeavor to ensure and maintain the highest standard in the industry, we rolled out a new feature on the Grepsr app platform in June.
The Data Quality Report makes it easy for users to assess their data and identify any issues. The various report components give an accurate overview of key crawl run metrics — report and data field fill rates, record and request counts, run time, etc. — while users are also alerted to possible inconsistency scenarios.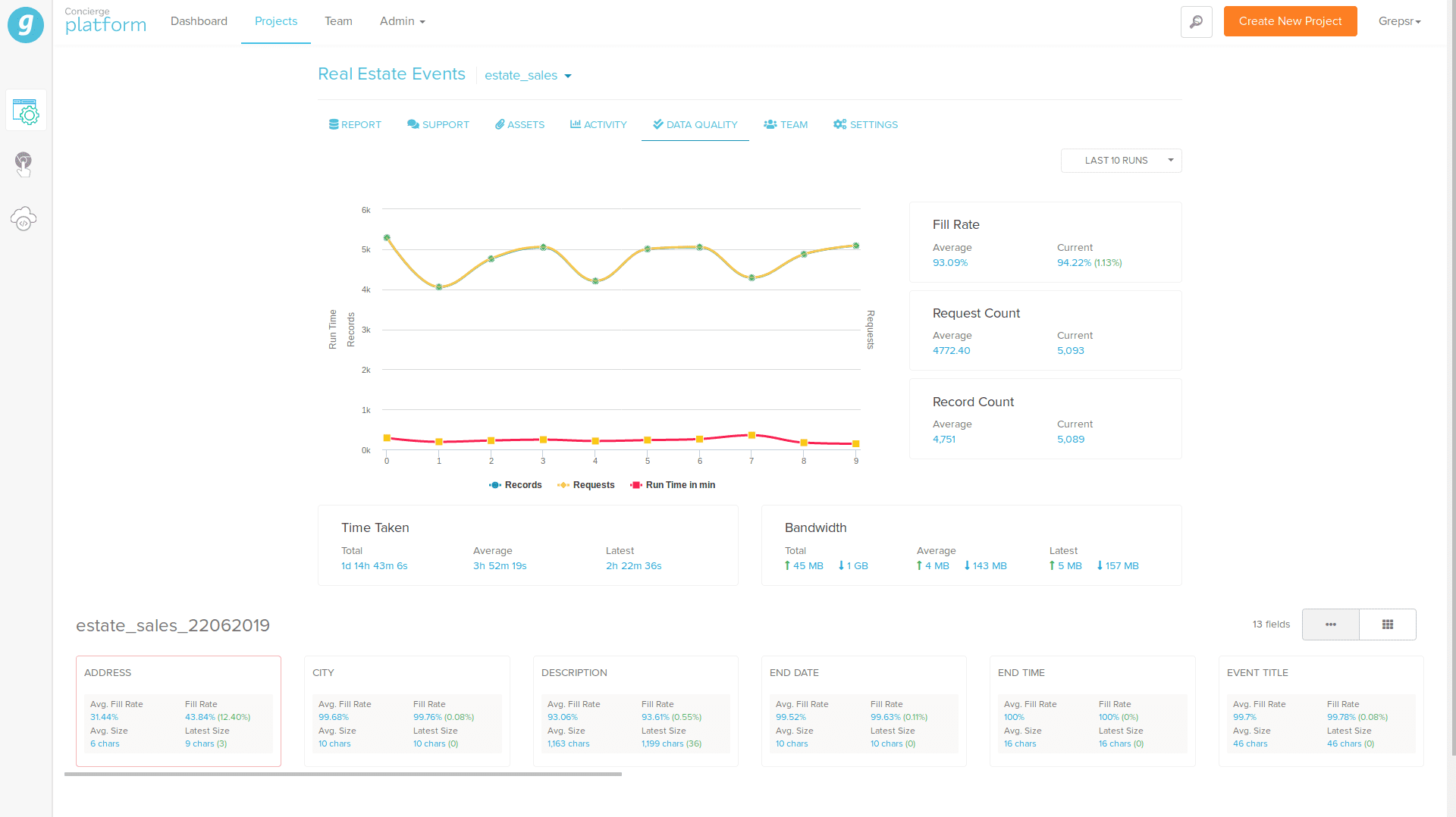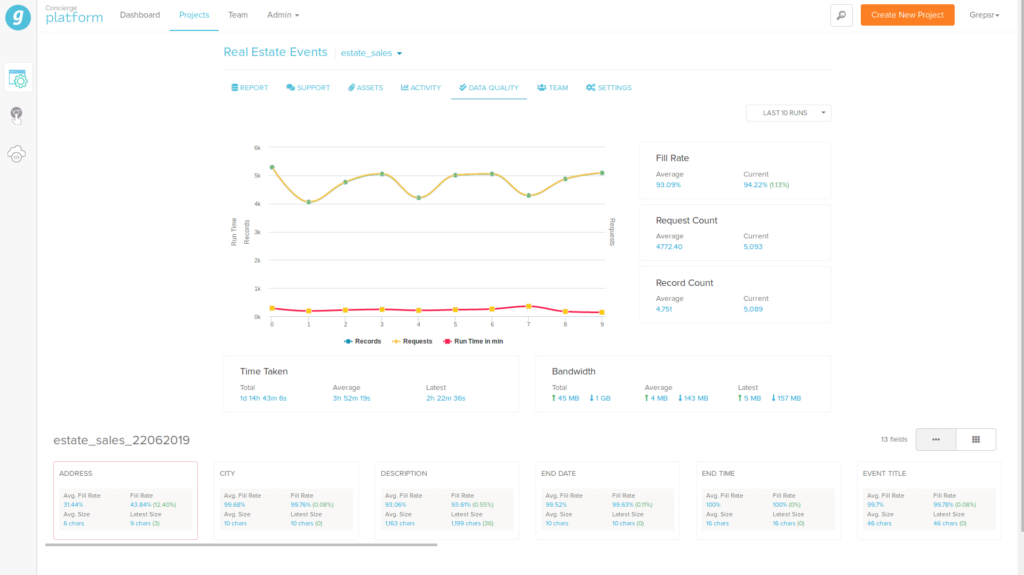 Read more about the Data Quality feature here.
Website Redesign
With our current website having remained largely untouched since its launch back in 2014, this year we felt it was due a much-needed makeover. As such, we've been collaborating with design studio Lollypop since October on a complete redesign of the Grepsr website.
We're currently on the final stages of the redesign process, so we're really excited to present it in the next few days and look forward to receiving any kind of feedback.
Stay tuned!
Team Growth
To keep up with the ever-increasing demand for high quality data from all over the web, and to continue providing the best, cost-effective, reliable and up-to-date service, we've been increasing our team each year. The past year saw our team grow from 18 to 22 full-time staff members, with additions to the data acquisition (3) and QA (1) teams.
We're always on the lookout for talented individuals, so if you feel you'd be a good fit and are interested in joining our team, head over to our Careers page and stay informed of any openings.
Key Metrics
As we continue to grow as a company, here's a quick look at some of our key metrics for 2019.
New Users
At the end of 2018, we were a little short of 30,000 users who had signed up for our service. With 10,660 new users having signed up in 2019, we're extremely proud to have now crossed the 40,000 mark!
Here's a monthly breakdown of new users for 2019: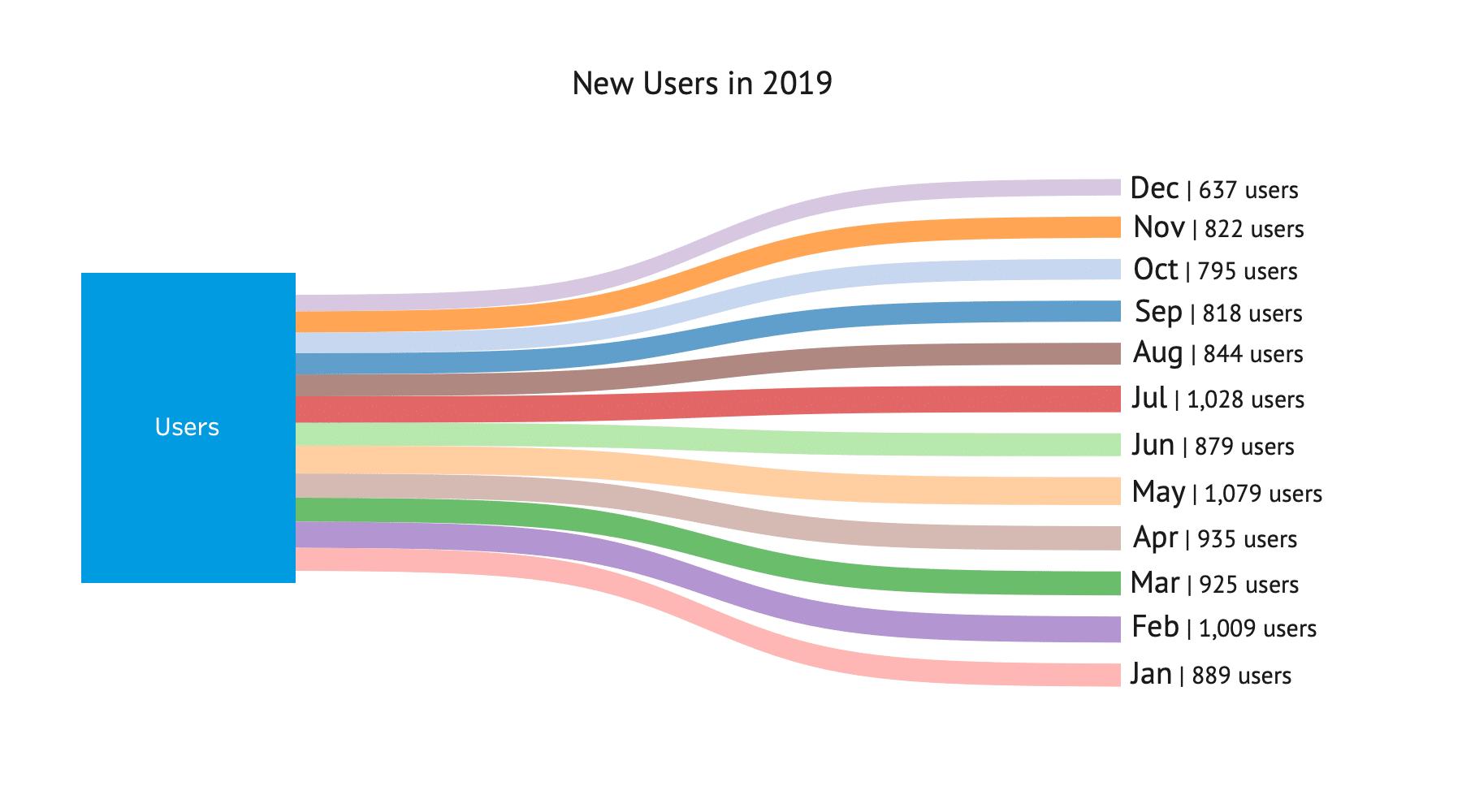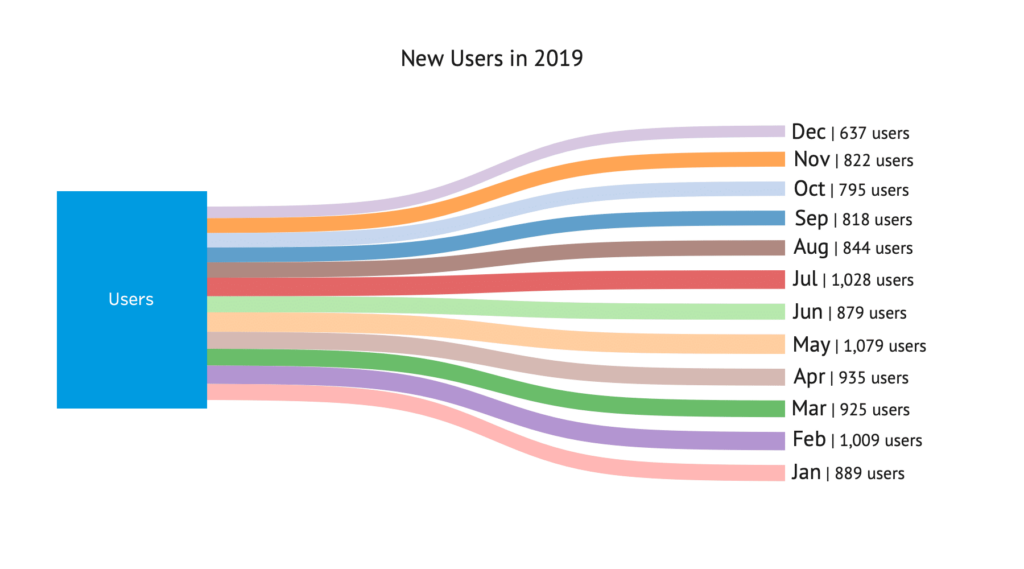 Data Collection
As our clientele and the global demand for data continue to grow, we've scaled up the resources on our end, both in terms of the number of data acquisition specialists as well as our backend technologies in 2019. As a result, we've been able to achieve the following numbers: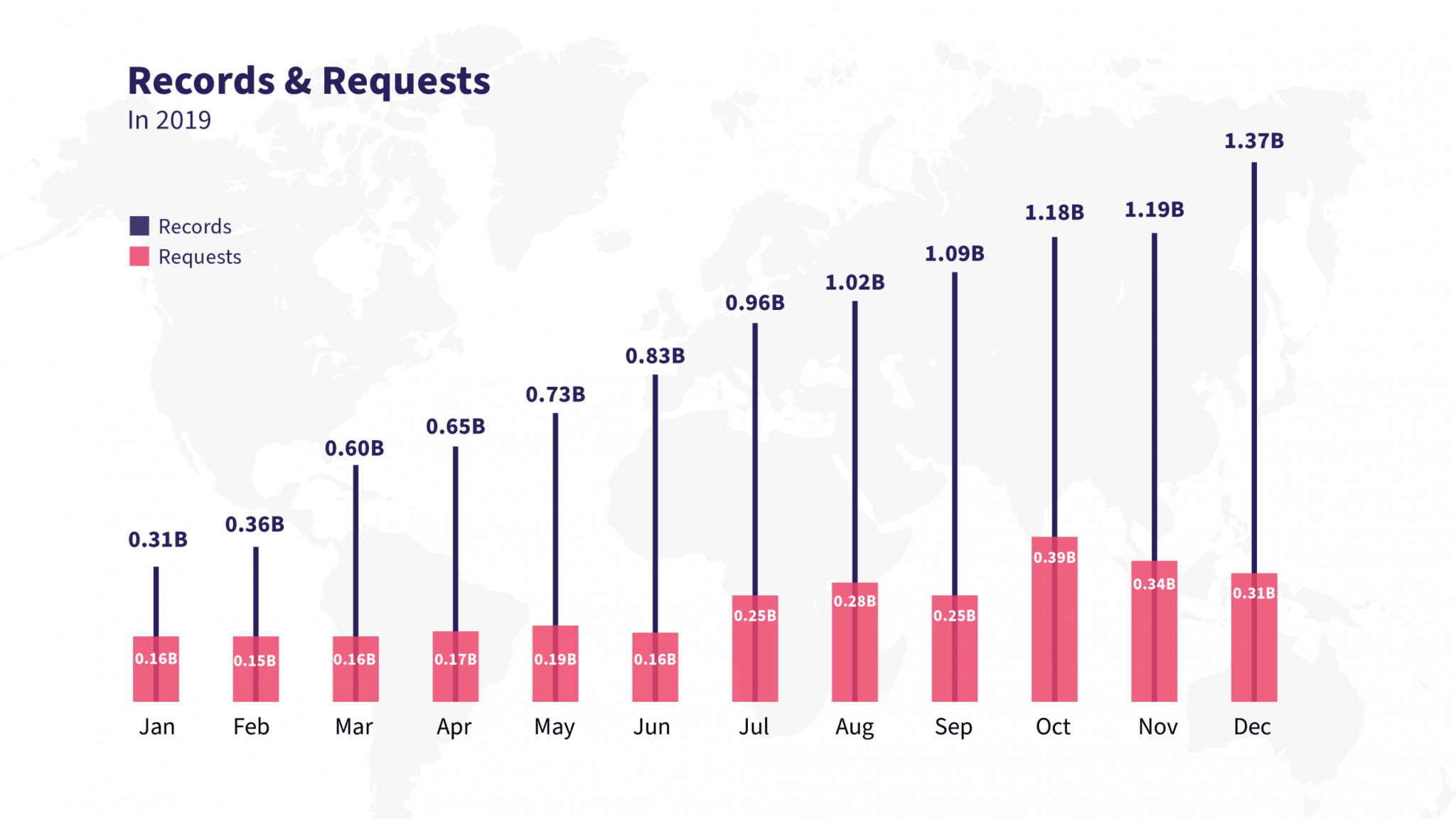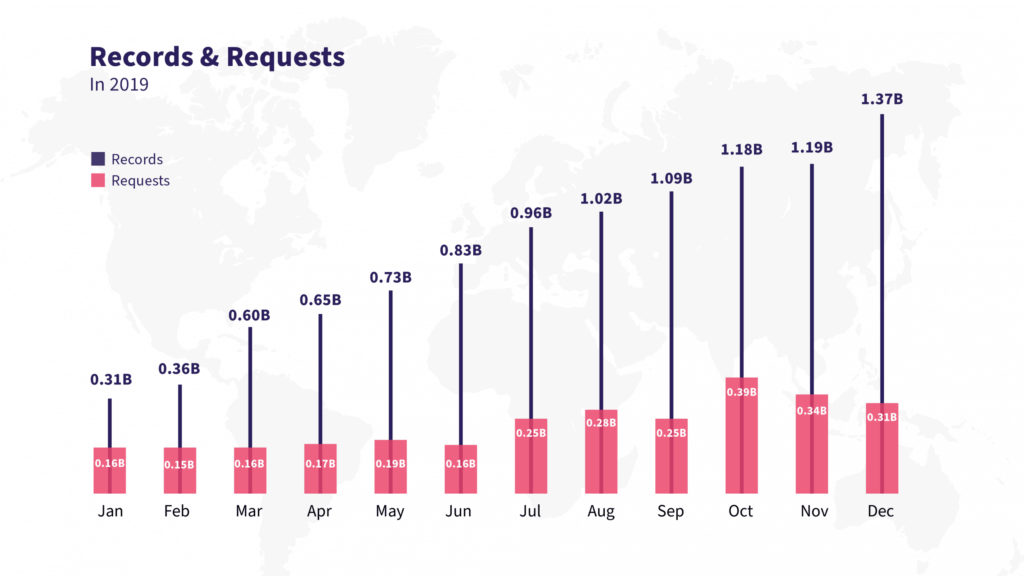 We collected a total of 10,272,598,579 records in 2019, which translates to:
856,049,882 per month
28,534,996 per day
1,188,958 per hour
19,816 per minute
330 per second
Notice also how we've been able to improve our overall efficiency with the low request-to-record ratio.
---

Data to make or break your business
Get high-priority web data for your business, when you want it.
---
2020 — What to Expect
We've got some major changes to get excited about in the new year, including:
App Redesign
With the website getting a long-overdue makeover, we feel it would only make sense to redesign the Grepsr app as well. Work has already started on this front, and we hope to able to launch the new version within the next couple of months.
New Features on Grepsr Realtime
This year we plan to make Grepsr Realtime much more user-friendly and intuitive to use.
A new feature, similar to Grepsr for Chrome where users are able to visually mark and tag data fields, is already in the works. The key difference here is that users will be able to load the website within the Realtime environment, and also set a proxy to simulate loading the website from any specific country.
We hope to roll this feature out within the first half of the year.
Move to New Location
New year, decade, website and app designs! And now we're also moving the Grepsr HQ to a new location.
With the Grepsr team growing this past year, and with plans to rapidly add to the team in 2020, we've outgrown our current base in Naxal, which we've called home since 2014.
The new location is about 2 kilometers (1.25 miles) to the north, in Maharajgunj, and has 4000 sq. ft. of floor space compared to 1200 sq. ft. in our current location.
The interior designs are being finalized at the moment, and we hope to move around mid-March. Make sure to check out our media gallery where we'll add new photos when we finally move.
---

Flexible pricing models that suit your enterprise needs
---
A Quick Look Back at the 2010s
The 2010s was a decade when big data really took off.
In late 2011, we realized there was a gap in the web data collection market. There were a few players around, but it was still a messy process. So co-founders Amit and Subrat decided to take a risk, and quit their full-time jobs to launch Grepsr in 2012.
Our main goal back then was to develop a space where everyone could quickly and easily access more, better data. We've not only grown in quantity (from 2 in 2012 to 22 today), but in the quality and scale of our service.
Our all-time stats show the magnitude of service we've been able to offer since Grepsr started operations.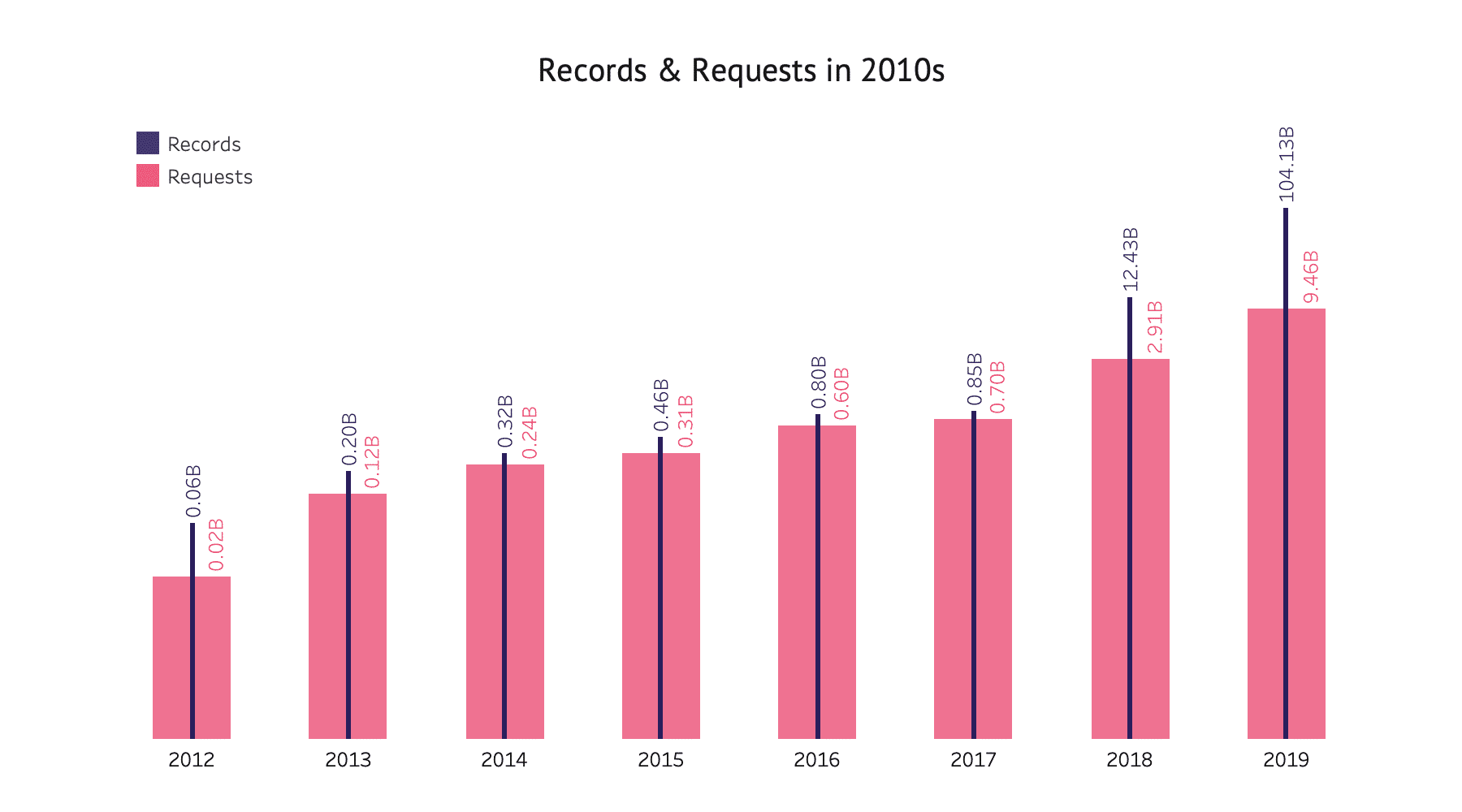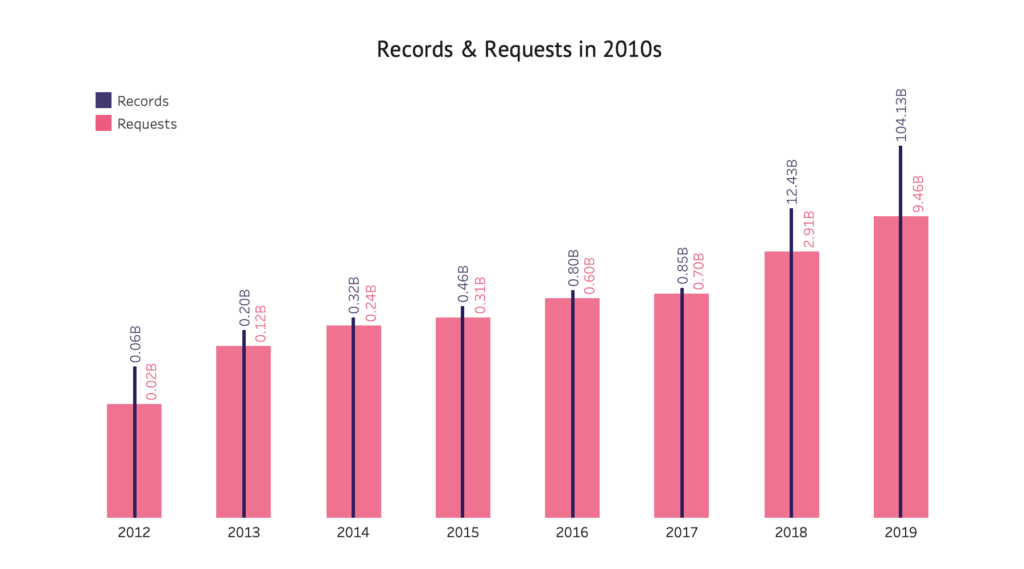 We used a logarithmic scale above, instead of the usual linear, to accurately show our exponential year-on-year productivity growth.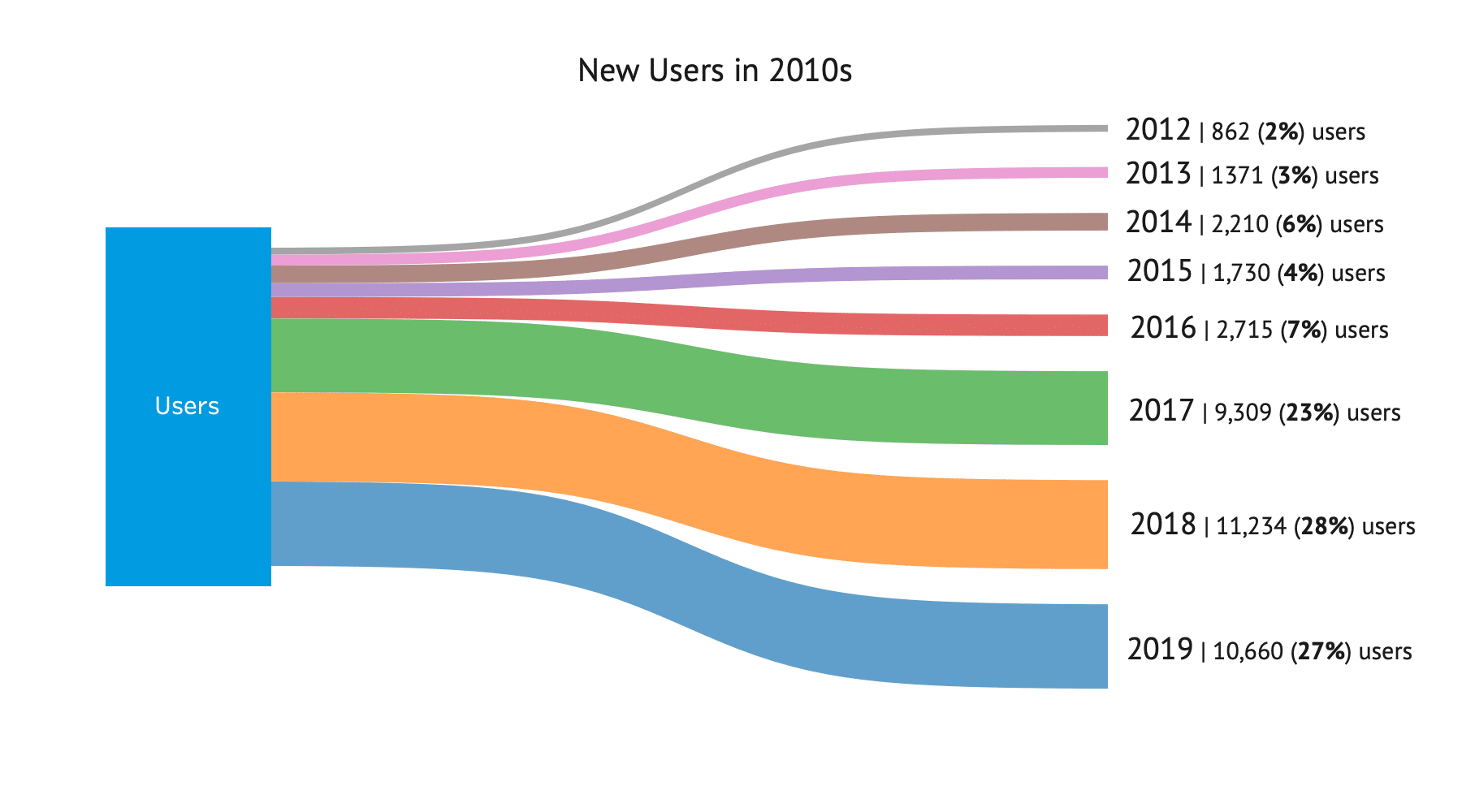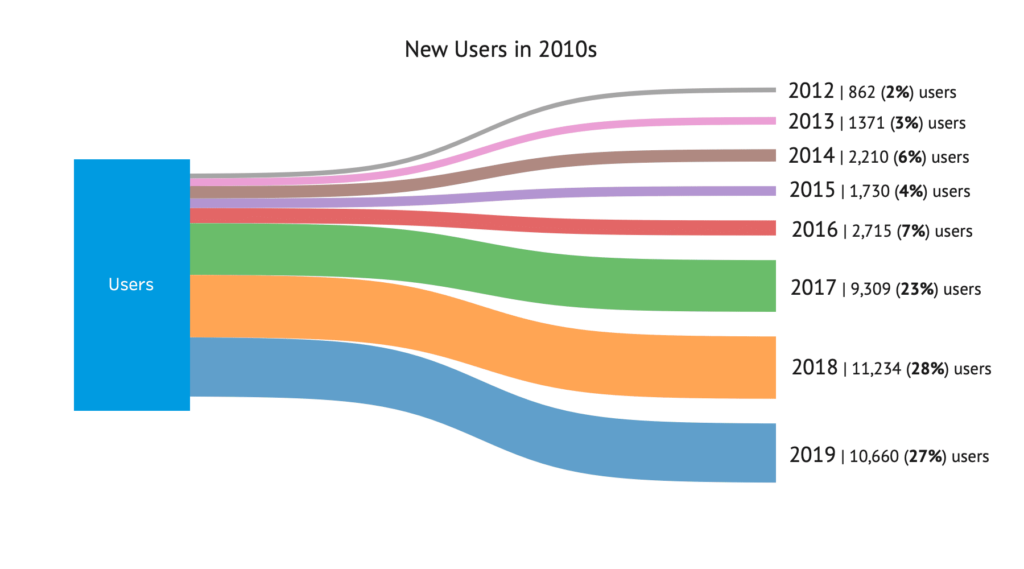 While new users haven't grown as exponentially over the years, we've been able to grow our userbase by a healthy amount. As mentioned earlier, we've now crossed the 40,000 mark for new sign-ups, and the number is increasing everyday.
---
As a service-based company, we're always grateful to our customers for sticking with us and supporting us over the years. We look forward to continuing our partnership and being parts of each other's success even more in the coming years.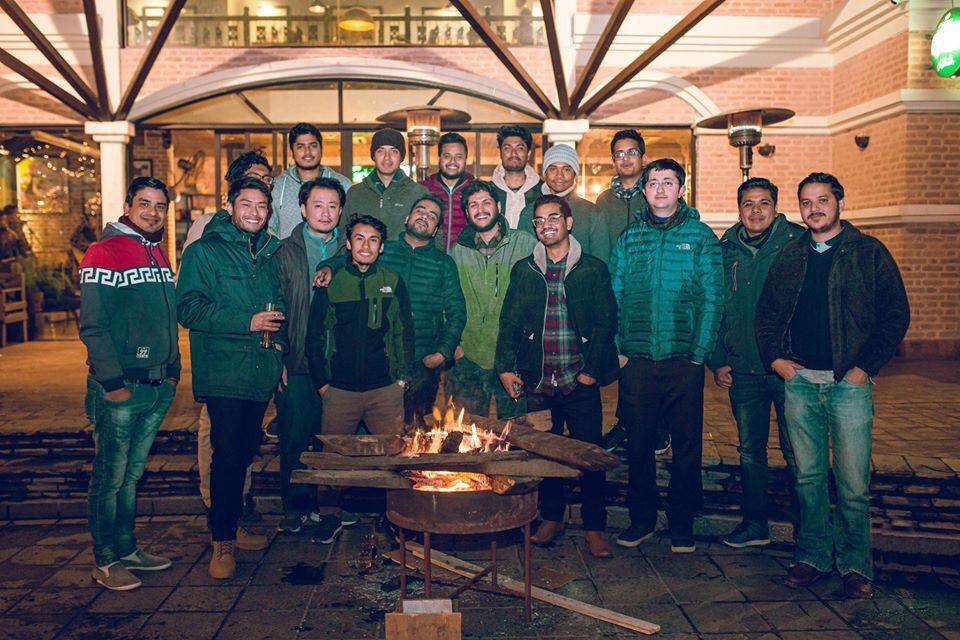 About Grepsr
Grepsr is a data acquisition platform specializing in the extraction of web data from almost all industry sectors, at scale. Get in touch with your requirements, and we're sure we can work out a solution for you.