React to customer feedback in real-time
In today's fast paced world, customers are just one tap away from making a purchase. The internet has decisively shifted the balance of power from the seller to the buyer, and customer reviews data is one of the most conspicuous tools the buyers use to make informed decisions.
They sift through product ratings, reviews, and social media posts to analyze and decide on buying a particular product. 
You can keep a pulse on the market by monitoring high-value review & QnA datasets. Feeding this input into ML systems produces insights that could help you discover trend shifts and capitalize on them accordingly.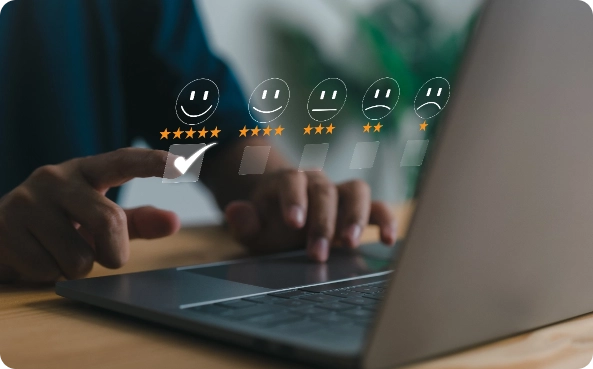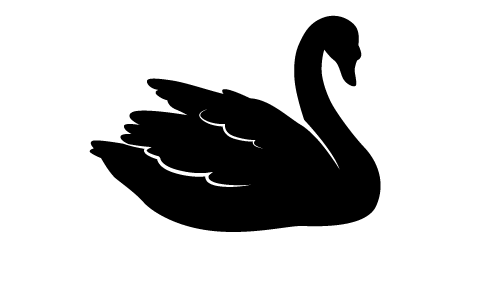 Catch Black Swans before they take flight
Multichannel customer review extraction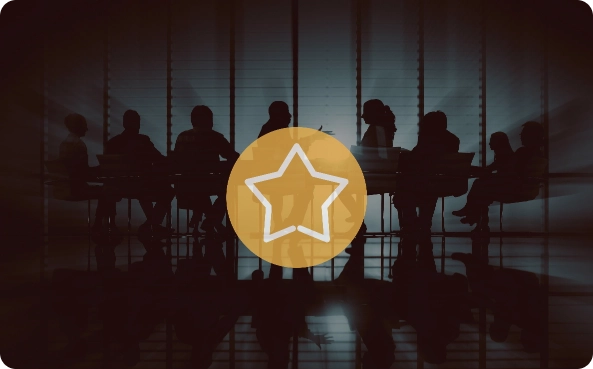 Enhance brand reputation
Grepsr provides you with both qualitative (customer reviews) and quantitative (product ratings) data at a frequency most suitable to you. We understand that to make data-driven decisions, you need actionable data from websites, social media, and discussion forums on the internet at scale. With the insights obtained from this exercise, you can swiftly address negative customer sentiments on the internet before it spirals out of control.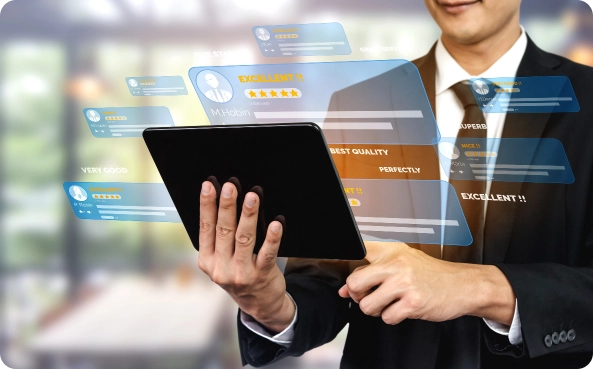 Create Ideal Customer Profile
Customer reviews paint a better picture of your brand than you or your marketing team ever could. There is no gut feeling here, just cold hard facts your consumers faced when using your product or services. Based on their subjective experience, you can understand your target audience better and create an Ideal Customer Profile.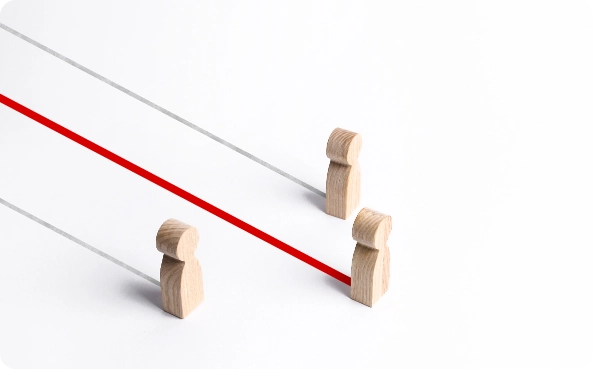 Gain competitive advantage
It is also equally important to monitor the ratings and reviews of your competitors. For instance, you can scrape customer review data of your competitors over a spectrum containing the best and worst-performing products. It will give you a good idea of which products to include and exclude in your catalog. The application of product review data is multidimensional, and it can help you lean into the future, make accurate predictions, and drive more sales.
Get customized customer review data for sentiment analysis from the most popular sources
Discussion forums
Social media
E-comm websites
Search Engines
500

M+

Records processed per day
10

K+

Web sources parsed per day
Leave the data extraction to us and focus on building your brand
No-code solution
Grepsr takes away the hassle of creating and executing scrapers on your end. We take care of the technical aspects of data extraction, like building the crawler, adapting to source website changes, and data storage.
High-quality data
Rated highly on respected review websites like G2 and Capterra, we've always held data quality above everything else. Grepsr's data management platform is equipped with tried and tested functions to ensure data accuracy and integrity.
Automated data delivery
We support the most widely used delivery destinations like Amazon S3, Google Cloud Storage, Azure Blob Storage, Email, Dropbox, FTP, Webhooks, Slack, etc. Just share your data requirement, and we will do the rest.
Customized quality alerts
Measure the quality of the customer review data on your own terms. Our data management platform allows you to perform effective customer sentiment analysis by empowering you to set criteria for quality in terms of data completeness, accuracy, errors, and more.
Competitive advantage
Grepsr's data acquisition infrastructure gives you access to fresh actionable data, ready for consumption before anyone else. These datasets could very well be your key differentiating factor.
Pricing Strategy
Automate pricing data extraction of those sellers who sell the same product at even and uneven prices. Get a fair mix of credible ideas and formulate the right pricing strategy.
FAQs
Can you scrape customer reviews and ratings from e-commerce marketplaces such as Amazon, eBay or Etsy?
Yes, we can scrape customer reviews and ratings from e-commerce marketplaces such as Amazon, eBay or Etsy. This data can provide valuable insights into customer preferences, satisfaction levels and product performance.
How can web scraping help me stay competitive in the e-commerce market?
Web scraping provides you with real-time data on your competitors' pricing strategies, product offerings, customer reviews and promotional campaigns. This data can then be used to optimize your own pricing, product selection and marketing strategies.
How can web scraping help me optimize my product pricing and inventory management?
Web scraping provides you with real-time data on competitor prices, stock levels, and product availability. This helps you avoid overstocking or understocking, and implement dynamic pricing strategies, ensuring that you remain competitive in the market.
Can you extract data from dynamic eCommerce websites that rely on JavaScript?
Yes, we use advanced web scraping techniques that are designed to overcome challenges to extract data from dynamic eCommerce websites that rely on JavaScript.
How can web scraping help me monitor my competitors' pricing and promotional strategies?
Web scraping can help you monitor your competitors' pricing and promotional strategies by providing you with real-time data on their product pricing, promotional campaigns and marketing strategies. This data can be used to adjust your own pricing and promotional strategies to remain competitive in the market.
How can web scraping help me identify emerging trends in the e-commerce market?
Web scraping provides you with real-time data on customer preferences, product performance, and market demand. This data can be used to adjust your own product offerings and marketing strategies to take advantage of these emerging trends.
Can you scrape images as files?
Yes! Our web crawlers can scrape images in the form of either URLs or files. Scraping as files requires extra effort and, as a result, will incur an additional charge. The image files will be zipped and emailed/synced with the rest of your data.
How does Grepsr ensure quality data?
We've built several quality controls – both platform-based and using humans in the loop — to meet quality standards.
Platform-based controls
Notification triggers in the crawler that executes during run-time to identify chokes, failures during crawler execution. System monitors to arrest system-wide errors
Define data schema to set acceptable formats. Anomaly detection using historical data
Quality and operational dashboards to monitor project health. Custom reporting for key accounts to analyze key metrics
Quality experts
Validate initial setup with customer consultation to ensure quality compliance
Manually QA a randomized sample set per SLA terms
Proactive communication and resolution (<24 hour unless wholesale changes on source)
TESTIMONIALS
Hear it from our customers
The tech team is very responsive and the in-account messaging service is very convenient. Turnaround times are​ world-class! I would not hesitate to recommend their services.
We routinely conduct detailed and sometimes obscure internet searches and crawls to support our top-end research studies. I have rarely come across a more responsive and professional organization. Grepsr does exactly what they say, faster than promised, and at excellent prices.
Great customer support when it's needed. They are fast to reply, and fast to fix any problem we have had with design changes on a website we are scraping from. Their personal approach is what made me choose their service.
It is easy to use, you get data quickly and they can scrape lots of different types of data sources with lots of metadata attached.
Grepsr is the best value for money and accuracy of data. It's like flipping on a light switch or answering the telephone. It just works!
We want to remain a leader in a highly competitive industry and hence one of our chief responsibilities is to provide clean and accurate data to our clients. It is very critical for our business to acquire data on time.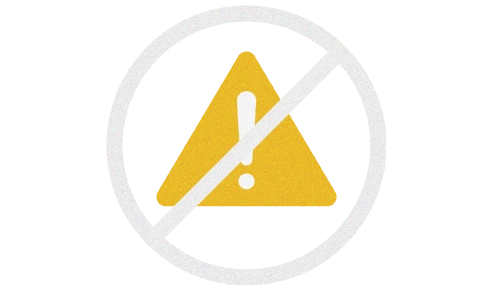 Wipe human error out of the picture
Get a comprehensive list of customer sentiment data to make informed business decisions.
BLOG
A collection of articles, announcements and updates from Grepsr
APPLICATIONS
Related applications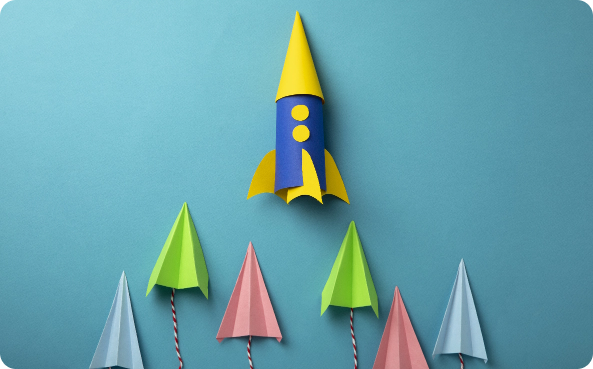 Set your e-comm data flywheel in motion to learn of all your competitor's moves and take action accordingly.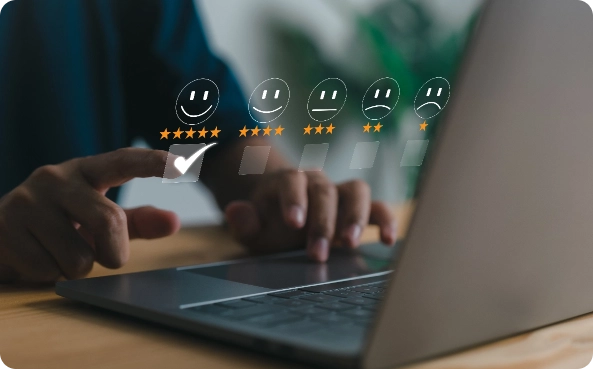 Putting the Customer Reviews Data through NLP technique produces actionable insights for trend analysis, and product improvements.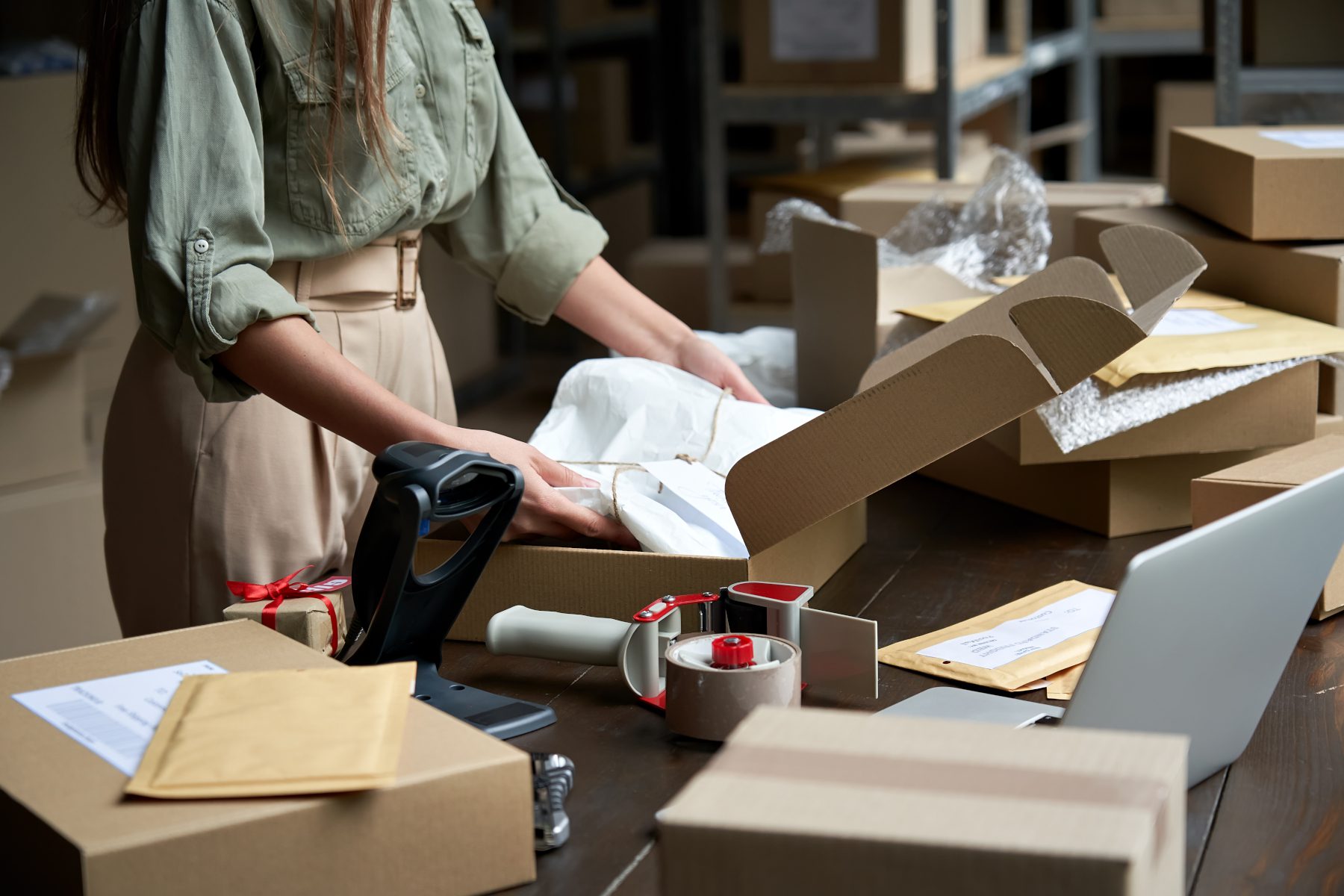 Dropshipping businesses without a perpetual data flow (detailing the inventory and stock availability) are bound to fail. Data acquisition services like Grepsr are adept at initiating and maintaining a healthy seesaw between the needs of your customer and the capacity of your supplier.